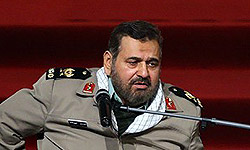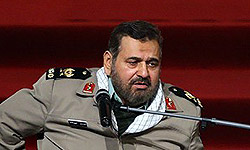 Chief of Staff of the Iranian Armed Forces Major General Hassan Firouzabadi condemned the Zionist regime's recent brutal attacks on the defenseless Palestinian people, and said the Israeli aggression on Gaza was predictable since long time ago.
"I predicted one to two months ago that the West's saber rattling against Iran would not come into action due to its inability but would only lead to the massacre of the oppressed and the Zionist regime's attack on Gaza," Firouzabadi told reporters in Tehran on Monday.
The US and Israel have always threatened that they would not spare any action to hit Syria, Palestinian resistance groups (including Hamas and Islamic Jihad) and the Lebanese Hezbollah group as the number one allies of the Islamic Republic of Iran.
Firouzabadi further condemned the Zionist regime for the massacre of the Palestinians, and underlined Iran's support for the oppressed people in Gaza.
Assaults on Gaza started on Wednesday when the Israeli military launched a series of new air and sea attacks against the Palestinians in the coastal territory. Ahmed al-Ja'abari, the popular and influential head of the Hamas military wing, the Ezzedeen al-Qassam Brigades, was assassinated in an Israeli attack on his car on Wednesday.
Over 90 Palestinians have been killed and more than 700 others injured in the new wave of Israeli aggressions against the Gaza Strip since Wednesday.
Israel triggered the current fighting by assassinating the military chief of the ruling Hamas group on Wednesday followed by dozens of airstrikes on Gaza.