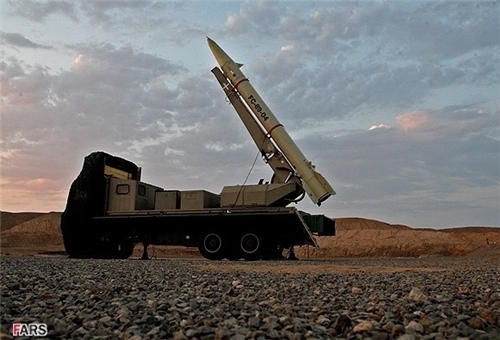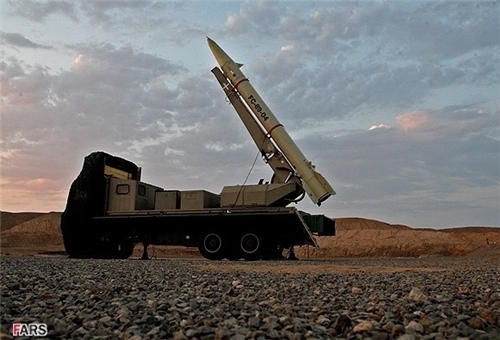 Lieutenant Commander of the Islamic Revolution Guards Corps (IRGC) Aerospace Force Brigadier General Seyed Majid Moussavi announced that the Lebanese and Palestinian resistance groups are in possession of Fateh-class missiles which were developed by Iran a few years ago.
Speaking in an interview with 'Qiam Sejjilha' magazine on Wednesday, Moussavi said that the late commander and head of the IRGC Missile Research Center, Martyr Major General Tehrani Moqaddam, who was martyred in an explosion in 2011, supported and helped Hezbollah and the Palestinian resistance groups to develop missile capabilities.
"Considering the range of their missiles, they are able now to attack all targets from Southern to Northern parts of the occupied territories," he said.
"Based on what has been announced so far, their operational missile capability includes a fully vast, but of course hidden, (number and type of) Fateh class missiles, and this missile capability can be used and has been organized," Moussavi added.
In relevant remarks yesterday, Commander of the IRGC Aerospace Force Brigadier General Amir Ali Hajizadeh said Syria's missile-production plants had been built by Iran.
"The missile production plants in Syria have been built by Iran and the missiles designed by Iran are being produced there," Hajizadeh said in an interview on Tuesday.
He also said that even the resistance front in Palestine and Lebanon had received missile-production trainings from Iran.
"The Lebanese Hezbollah and the Palestinian resistance have grown highly powerful in this field (missile production) now," Hajizadeh said.