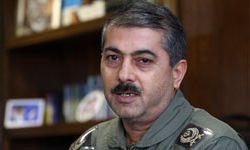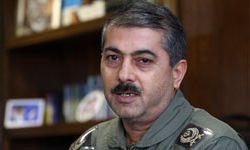 Iran keeps a watchful eye on all air, naval and ground moves of the enemies in the region and is fully informed of all their military actions due to its intelligence supremacy over the enemies, a senior Iranian commander said.
"I assure you that any minor enemy move on the ground, in the sea and in the air is being monitored and nothing is hidden to our eyes," Commander of Mehrabad Air Base General Hamid Reza Godini told FNA on Saturday.
He said the Iranian Armed Forces have not just focused on arms development programs and rather sought to have full intelligence supremacy over the trans-regional forces deployed in the region.
Godini further stressed that the enemies do not dare to wage a military attack on Iran since they are fearful of Iran's brave and faithful military forces.
Regarding the combat power of the Iranian Air Force in confronting and repelling any possible air raid on the country, Godini underlined the high combat and defense capabilities of the Iranian fighter jets, and said they can target enemies in long distances.
"Our fighter jets enjoy the capability to carry out easy fueling in high and low altitudes, enabling us to hit enemies in long distances in time of threat…," the commander stressed.
On Friday, Supreme Leader's Advisor for Military Affairs Major General Yahiya Rahim Safavi warned enemies of Iran's crushing response to any possible action against the country, adding that Iran will chase and punish invaders beyond the country's borders.
Israel and its close ally the United States have repeatedly warned of a military strike on Iran.
Both Washington and Tel Aviv possess advanced weapons of mass destruction, including nuclear warheads, but they accuse Iran of seeking a nuclear weapon, while they have never presented any corroborative document to substantiate their allegations.
Iran vehemently denies the charges, insisting that its nuclear program is for peaceful purposes only.
Iran has, in return, warned that it would target Israel and the US as well as their worldwide interests in case it comes under attack by either country.
Iran has also warned it could close the strategic Strait of Hormoz if it became the target of a military attack over its nuclear program.
Strait of Hormoz, the entrance to the strategic Persian Gulf waterway, is a major oil shipping route.