Iran
Iranian Court Starts Proceedings for Hashemi's Lawsuit against Statoil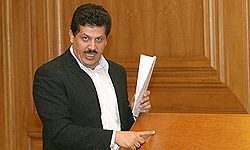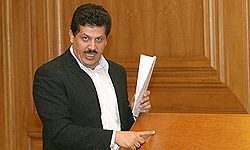 The Iranian judiciary officially started legal proceedings against the Norwegian Statoil Company after Mehdi Hashemi, son of former Iranian President and current Expediency Council Head Akbar Hashemi Rafsanjani sued the company in a corruption case, Hashemi's lawyer said.
"After nine years an indictment has been issued for this case and Mr. (Olav) Fjell (Statoil executive manager) will receive a subpoena through the (Iranian) Foreign Ministry," Seyed Mahmoud Alizadeh Tabatabayee told FNA on Saturday.
The attorney said that the court session to hear Hashemi's complaint against Statoil CEO is slated for January 1.
He noted that he had filed a complaint against (Statoil CEO) Fjell at an Iranian court in September 2004 on charges of libel against his client (Mehdi Hashemi).
In 2003, Statoil CEO (Olav Fjell) claimed that he had "bribed Mehdi Hashemi in 2002 and 2003 with a sum of $15 million through the London-based Horton Investments Company to win the contracts for the development of phases 6, 7 and 8 of Iran's South Pars project in Southern Iran.
Horton Investments Managing Director Abbas Yazdi later filed a complaint on libel charges against the Statoil managers.
The Statoil CEO had alleged that Horton had signed a 20-million-dollar contract with Statoil for providing services to the Norwegian company in the case of 700-million-dallar contract with Iranian Oil Ministry.
Tabatabyee said that Yazdi managed to receive compensation from Statoil two years ago, but his client's libel case against Statoil is still pending.
Mehdi Hashemi was summoned to the court last month after his return to Iran from abroad and has been arrested ever since.