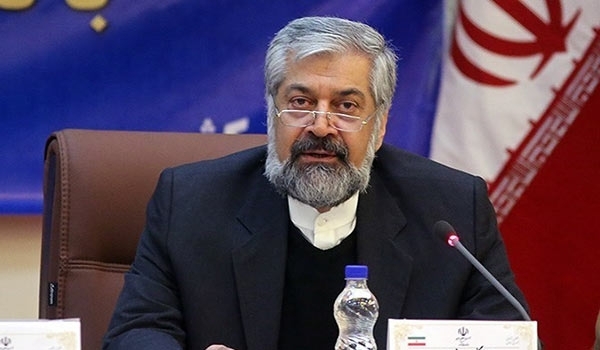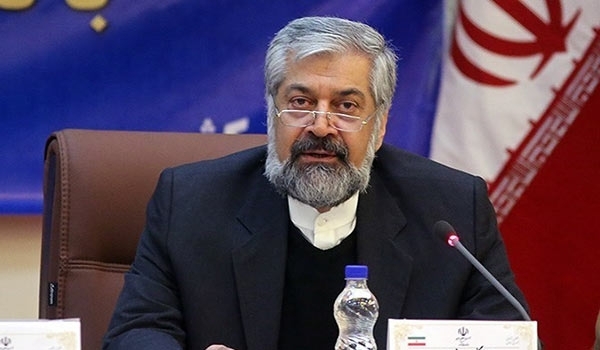 Iranian Deputy Foreign Minister Morteza Sarmadi condemned the military invasion of Yemen as a "grave strategic mistake", describing national dialogue as the only way to end the current security crisis in the Muslim country.
Speaking to reporters, the Iranian official stressed that the problem in Yemen should be settled through dialogue.
He also regretted the "very strategic mistake" happening in Yemen and said what is going there is a part of country's internal crisis.
He said efforts should focus on brining political groups closer together in a bid to settle the problem through dialogue.
The official termed attack against Yemen as an absolutely blind move which will be of no gains for the aggressors.
He noted that the history of recent military aggressions in the region, like the Soviet assault on Afghanistan and the US invasion of Iraq, have proven them unsuccessful.
He regretted that some countries in the region are now entangled in their own fanciful dreams.
Sarmadi said Iran believed that attacks against Yemen should stop speedily to give a chance of dialogue to various Yemeni groups.
He said he was certain that a prolonged war which would claim lives of people of Yemen and destroy the country's infrastructures will result in increasing hatred, revenge and terrorism in the region.
On Saturday, Iranian Deputy Foreign Minister Hossein Amir Abdollahian warned Saudi Arabia against the dire consequences of Yemen invasion, describing the move as "a strategic mistake".
"The Saudi military attack on Yemen is a strategic mistake," Amir Abdollahian said.
Saudi Arabia launched airstrikes against Yemen and killed, at least, 25 civilians early Thursday, one day after the US-backed Yemeni president fled the country.
Also, 15 more people were killed and injured in a second round of massive attacks by the Saudi Arabian fighter jets in the Northwestern Yemeni city of Sa'ada on Friday.
Yemen's al-Massira TV reported that the Saudi air force targeted civilians who were shopping in a market.
On Thursday, the Iranian foreign ministry deplored the airstrike, calling it a "dangerous" move in violation of international obligations for respecting countries' national sovereignty.
"Resorting to military acts against Yemen which is entangled in an internal crisis and fighting terrorism will further complicate the situation, spread the range of crisis and destroy opportunities to settle the internal differences in Yemen peacefully," Foreign Ministry Spokeswoman Marziyeh Afkham said.
Five Persian Gulf States — Saudi Arabia, the United Arab Emirates (UAE), Bahrain, Qatar and Kuwait — backed by the US have declared war on Yemen in a joint statement issued earlier Thursday.
US President Barack Obama authorized the provision of logistical and intelligence support to the military operations, National Security Council Spokesperson Bernadette Meehan said late Wednesday night.
She added that while US forces were not taking direct military action in Yemen, Washington was establishing a Joint Planning Cell with Saudi Arabia to coordinate US military and intelligence support.
Riyadh claimed that it has bombed the positions of the Ansarollah fighters and launched attacks against the Sana'a airport and the Dulaimi airbase.
Despite Riyadh's claims that it is attacking Ansarollah positions, Saudi warplanes have flattened a number of homes near Sana'a international airport.