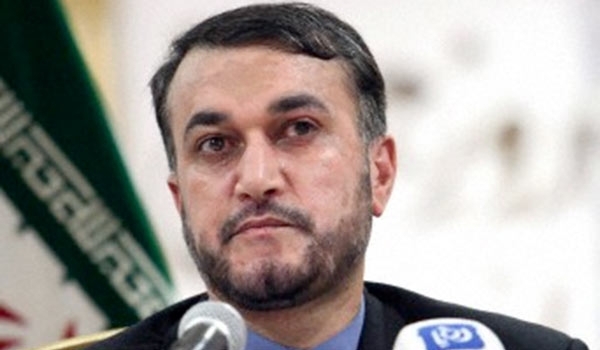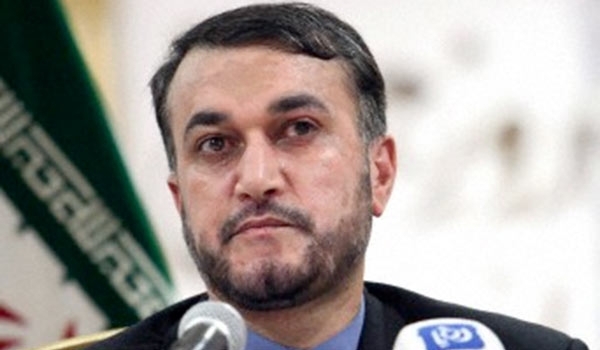 Iranian Deputy Foreign Minister for Arab and African Affairs Hossein Amir Abdollahian called on all parties and countries involved in the developments in Syria to adopt realistic views based on what is existing on the ground.
Amir Abdollahian made the remarks in a meeting with UN Deputy Envoy for Syria Ramzy Ezzeddin in Tehran on Friday.
During the meeting, the two sides discussed plan of UN Envoy for Syria Stephan De Mistura to negotiate on a ceasefire in the region of Aleppo.
Appreciating serious efforts of De Mistura and his team to overcome the Syrian crisis, Amir Abdollahian underlined the necessity for having realistic views on the Syrian developments.
He added that Iran is interested in helping the plan to make progress, but there must be a distinction between terrorists and domestic opposition.
Ezzeddin, for his part, referred to Iran's four-article plan to settle the Syrian crisis, and called it "noticeable".
Iran and Syria have had regular discussions on cooperation in the war on terrorist groups in the region.
In relevant remarks earlier this month, Iranian President Hassan Rouhani admired the Syrian army and government's powerful fight against the terrorist groups, and expressed the hope that peace and tranquility would soon be established in the Arab country.
"Those who have received arms aids in Syria are terrorists and not the opposition and this reality has been clarified more to the world in recent months in a way that today, even those who have created and supported them are gradually distancing themselves from the terrorists," Rouhani said during a meeting with Syrian Foreign Minister Walid al-Muallem held on the sidelines of the first International Conference on 'World against Extremism and Violence (WAVE)' in Tehran on Tuesday.
"Today, it has grown evident to the region and the world that the Syrian government and army are powerful enough to fight the terrorists and protect the country," he added.
Noting that the regional and international conditions are tilting towards finding a political, balanced and wise solution to the Syrian crisis, Rouhani said, "We are sure that the Syrian nation is the final winner on this scene."
Muallem, for his part, appreciated the Iranian government and people for their brotherly supports, and said, "Tehran and Damascus are on the same front and in the same trench."