Iran
Iranian DM Warns against Terrorists' Abuse of Ceasefire to Reenergize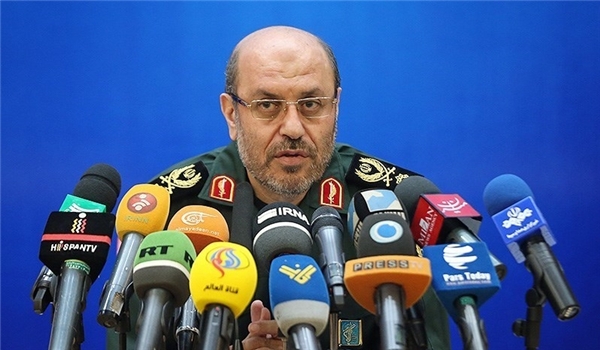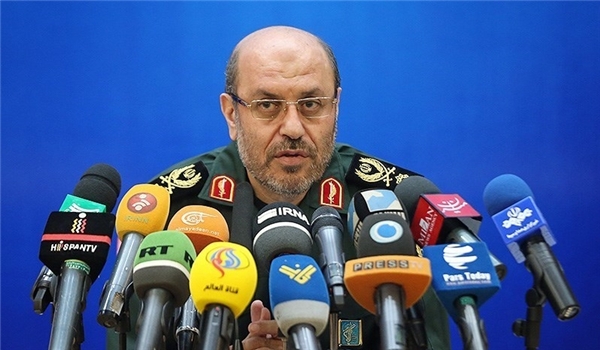 Iranian Defense Minister Brigadier General Hossein Dehqan warned that the ceasefire in Syria should not result in giving a chance to the terrorist groups to revitalize and reinforce themselves.
"The ceasefire in Syria should not be in such a way as to enable the sponsors of terrorism to help the terrorist groups get equipped and reorganized," General Dehqan told reporters.
The Iranian Defense Minister reiterated that there are concerns that the terrorists take the chance under the ceasefire to supply weapons and reinforce to once again resume their savage operations.
He, however, said that the ceasefire should take effect to help the besieged civilians to receive relief aids and find a political solution to the Syrian crisis.
Earlier on Tuesday, terrorists violated the temporary nationwide ceasefire brokered by Russia and the US after they launched mortar attacks on government positions in the Northern districts of Aleppo city.
"Militants violated the ceasefire. Army positions were shelled by mortar rounds near the Castillo Road in Aleppo," the source said.
"The Syrian army responded the attacks with artillery fire, while the army units are ready to repel ground attacks by militants if necessary," the source added.
On Sunday, Iranian Foreign Ministry Spokesman Bahram Qassemi underlined that Tehran has always welcomed efforts aimed at reaching a ceasefire in Syria.
Qassemi's remarks came in reaction to a recent agreement reached between the US and Russia on establishing ceasefire in Syria.
"Iran has always welcomed ceasefire in Syria and easing the access of the Syrian people to humanitarian aids," the Iranian foreign ministry spokesman said.
He said that as the Syrian government has reiterated on different occasions lack of the needed guarantees for the terrorists groups' commitment to ceasefire has caused failure the previous efforts aimed at reaching a ceasefire.
"Therefore, the continuation and stability of the ceasefire depends on the establishment of all-inclusive monitoring mechanisms, specially border control to prevent the dispatch of weapons and reinforcements for the terrorist groups," Qassemi added.