Iran
Iranian Envoy Optimistic about Cutting Final Deal with World Powers before Deadline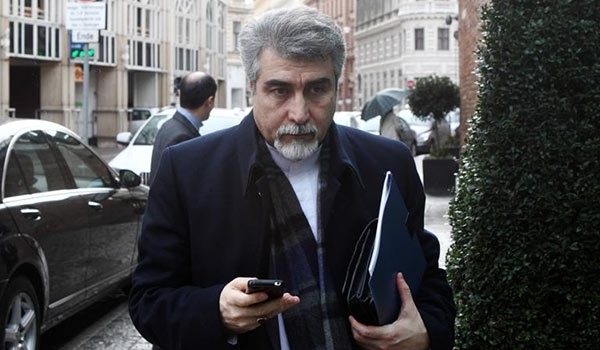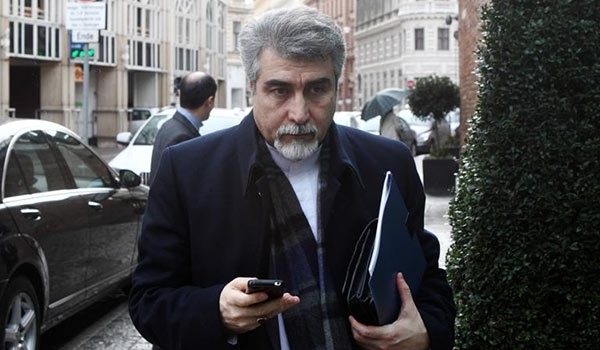 Iran's Ambassador to Vienna Hassan Tajik underlined that Tehran is resolved to do its best to remove possible barriers in the way of concluding a permanent deal with the six world powers, and urged the opposite side to do the same in a bid to cut the deal before November 24.
Austrian News Agency (APA) quoted Tajik as saying on Friday that Iran and the six major world powers' access to a final agreement until November 24 is possible.
The Austrian media wrote that Tajik has warned against the West's excessive demands in its nuclear talks with Iran and underlined that these demands, which are being proposed by the US and Israel, are beyond Iran's red lines.
Senior Iranian and US officials have had several days of bilateral talks over a nuclear deal in Geneva on Thursday and Friday. The talks are to continue on Saturday.
On Friday, Iranian Deputy Foreign Minister and senior negotiator Seyed Abbas Araqchi voiced pleasure in his "fruitful" two-day talks with the US officials in Geneva.
"The negotiations which will continue tomorrow (Saturday) have been fruitful so far and we hope that they can help resolve the differences," Araqchi told the Islamic republic news agency's Persian service on Friday.
Noting that the two sides still have some differences, he said, "God willing, we will make progress by September 18, when the next round of the negotiations between Iran and the Group 5+1 (the US, Russia, China, Britain and France plus Germany) will be held in New York."
Araqchi and another Iranian Deputy Foreign Minister Majid Takht Ravanchi held bilateral talks with their US counterparts Wendy Sherman and William Burns for over three and a half hours on Friday morning. They also held a session in the Swiss capital in the afternoon.
The negotiations between Araqchi, Takht Ravanchi, Sherman and Burns took place within the framework of talks between Tehran and the Group 5+1.
No details have yet been released about the exact contents of the talks.
On September 1, Iranian Foreign Minister Mohammad Javad Zarif and EU foreign policy chief Catherine Ashton met in Brussels, Belgium, and discussed the process of the ongoing nuclear talks for more than three hours.
After his negotiations with Ashton, the Iranian foreign minister said he was optimistic that issues related to the Iranian nuclear technology could be resolved within the time framework of the November 24 deadline.
Iran and the six world powers have been in talks over a final and permanent solution to their nuclear standoff ever since they signed an interim deal in Geneva in November.
On July 20, the deadline for reaching a final agreement on Iran's future nuclear activities was postponed by four months—until November 24—to give more time for diplomatic efforts.
Zarif and Ashton in a joint statement after over two weeks of talks in July stressed the need for more efforts and time to reach an agreement with the world powers over Tehran's nuclear program.
The two officials who presided the negotiating sides, emphasized at the end of Iran-G5+1 negotiations that they have held different sessions in different forms and in a constructive atmosphere to reach a final comprehensive agreement.
Due to certain differences over some fundamental issues the two sides agreed to extend the Joint Plan of Action by November 24, they added.