Iran
Iranian FM Asks EU to Show More Active, Independent Role in N. Talks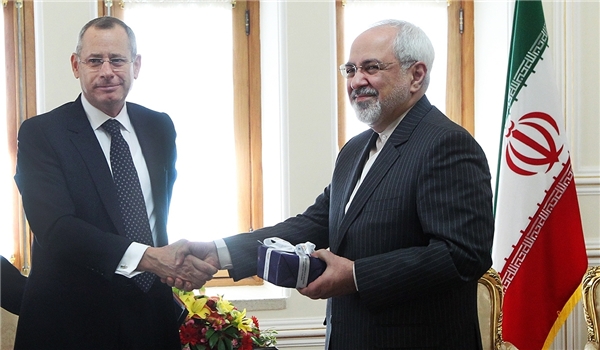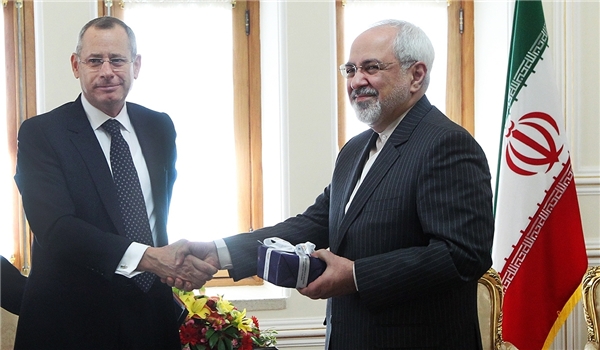 Iranian Foreign Minister Mohammad Javad Zarif in a meeting with Secretary of the Cypriot Ministry of Foreign Affairs Alexandros Zenon called on the EU to contribute a more active and independent role in the nuclear talks between Tehran and the world powers.
During the meeting in Tehran on Sunday, Zarif underlined the necessity for the expansion of bilateral and friendly relations and cooperation between Iran and Cyprus in different economic, cultural and political fields.
Zenon, for his part, expressed the hope that the negotiations between Iran and the Group 5+1 (the US, Russia, China, Britain and France plus Germany) would end in success, and said, "Building confidence between Iran and the world community will pave the ground for the development of relations in all spheres."
He also stressed that the EU seeks continued and stable relations with Iran.
Zenon announced his country's readiness to increase cooperation with Iran in economic and political fields, and said the Cypriot officials plan to pay more visits to Tehran to further consolidate the bilateral relations.
The 7th round of talks between Iran and the G5+1 was held in New York on the sidelines of the UN General Assembly meeting last month.
The two sides held six rounds of negotiations in Vienna to reach a comprehensive deal after they inked an interim agreement in Geneva on November 24.
The Geneva agreement took effect on January 20 and expired six months later on July 20. In July, Tehran and the six countries agreed to extend negotiations until November 24 after they failed to reach an agreement on a number of key issues.