Iran
Iranian FM Asks for Serious Anti-ISIL Action Away from Political Considerations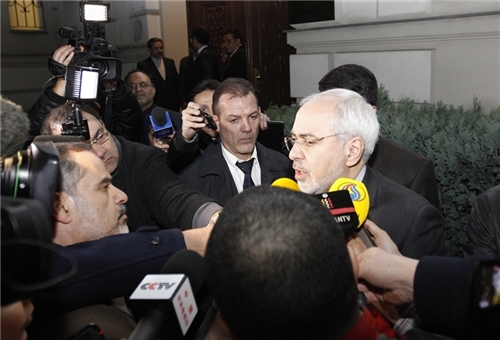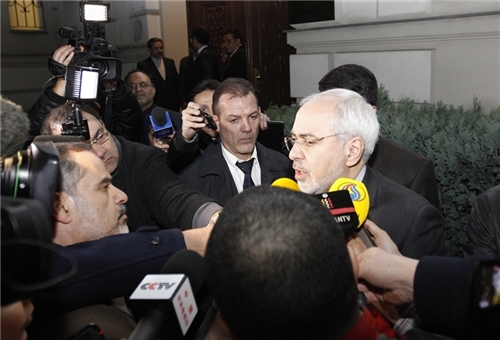 Iranian Foreign Minister Mohammad Javad Zarif called on all the world states to adopt serious action against the ISIL terrorist group and without considering political considerations and short-term interests.
"To show their good will and seriousness in the fight against the ISIL terrorist group, all countries should set aside their political considerations and short-term interests," Zarif said in a phone talk with his Italian counterpart Federica Mogherini on Wednesday.
He underlined the importance of maintaining stability and territorial integrity in Iraq, Syria and Lebanon, and said Iran is making strenuous efforts to help the nations and governments of these countries to overcome the ominous phenomenon of extremism and terrorism.
During the phone talk, the latest regional developments, specially in Syria, Iraq and Lebanon, were discussed, and the two sides stressed the necessity for campaign against ISIL and finding a political solution to come out of the status quo.
In relevant remarks earlier this week, Supreme Leader of the Islamic Revolution Ayatollah Seyed Ali Khamenei urged Shiite and Sunni Muslims to grow united against the divisive plots hatched by the enemies.
In an address to people from different walks of life on the occasion of Eid al-Qadir on Monday, Ayatollah Khamenei urged Muslims not to get involved in any move that would play into enemies' hands.
"Shiites and Sunnis shouldn't help the enemy by desecrating their sanctities and provoking one another's sentiments," the Leader underlined.
The enemies of Islam have always sought to drive a wedge between Shiites and Sunnis in order to deflect their attention from the real enemy, he underlined.
"If anyone fuels the fire in this regard (the so-called fight against the ISIL), he or she will definitely be helping sinister America and Britain which are the creators of the ISIL and Al-Qaeda," the Leader stressed.
Also, earlier this month, Ayatollah Khamenei slammed the West, specially the US, for creating the Takfiri terrorists, and said that the main objective of the ISIL was to create differences among Muslim sects.
"The Takfiri groups are spreading atrocities in the West Asian region in a bid to sow discord among Muslims," the Supreme Leader said in a message to the Hajj pilgrims.
He noted that the enemy was seeking to provide the Zionist regime with safety through igniting war among Muslims.
Ayatollah Khamenei reiterated that unity among Muslims, the issue of Palestine and making a clear-cut distinction between the notion of pure Islam of the Prophet Mohammad and the American-style Islam are among the most important issues facing the present Muslim world.