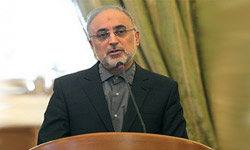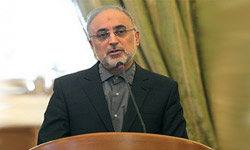 Iranian Foreign Minister Ali Akbar Salehi blamed Israel for the Friday deadly blast in Beirut, and said the Zionist regime has carried out the terrorist attack in a bid to take the world's attention off its humiliation by a Hezbollah drone which penetrated deep into Israeli airspace earlier this month.
On October 12, Secretary-General of Hezbollah Seyed Hassan Nasrallah confirmed that the movement had sent a drone deep into the Israeli airspace, and stressed that the move demonstrated part of Hezbollah's capability.
The operation code-named Hussein Ayub saw Hezbollah's drone fly hundreds of kilometers into the Israeli airspace and getting very close to Dimona nuclear plant without being detected by advanced Israeli and US radars, Nasrallah said.
Salehi said the drone's penetration into Israel has caused deep fright among the Zionists.
"The (Hezbollah) drone which managed to penetrate into the occupied territories, frightened the regime and its weakness and inability was fully evident," Salehi said in a joint press conference with his Central African counterpart Antoine Gambi in Tehran on Sunday.
"Hence, it (Israel) committed such a big crime and martyred and injured a considerable number of the Lebanese citizens to divert the public opinion of the region from its weakness and inability to deal with its internal conditions," he continued.
Salehi warned that the Israeli plot "will make the regional conditions more complicated, although the vigilance of the Lebanese people and parties who are aware of this plot will not allow Israel to obtain its goal".
In relevant remarks on Saturday, a prominent Lebanese expert also took the Zionist regime responsible for the Friday blast in Beirut, calling it a plot to ignite civil war in the Middle-Eastern country.
Friday's blast left ten people dead and wounded dozens. It occurred in the mainly Christian district of Ashrafiya. Internal intelligence head Wissam al-Hassan was among those killed in the bomb explosion.
"Israel took revenge from Brigadier General Wissam al-Hassan because of his active role in the many operations carried out to identify and arrest the Israeli Mossad spies," Professor of Beirut University Hassan Jouni told FNA on Saturday.
He underlined that the Friday blast in Beirut was meant to destabilize Lebanon and ignite sectarian strife in the country.