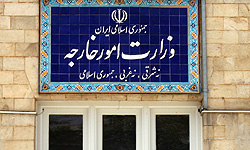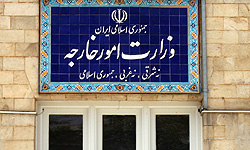 The Iranian foreign ministry condemned the attempted assassination of the Head of the Sunni Fatwa Board of Iraq, Sheikh Mahdi al-Sumaidaie, warning that enemies attempt to foment sectarian strife in Iraq through such actions.
Foreign Ministry Spokesman Ramin Mehman-Parast in a statement condemned the assassination attempt, and warned enemies on escalating sectarian violence and creating divide among Islamic Ummah.
He expressed the hope that the Iraqi Muslim nation would adhere to national sovereignty and Islamic unity to prevent enemies from achieving their ominous goals.
A bomb has struck the convoy of al-Sumaidaie in Western Baghdad, killing at least one person and critically wounding the Muslim leader.
The blast in the capital's Yarmouk neighborhood on Sunday morning, left al-Sumaidaie badly hurt and one of his bodyguards dead, a Sunni religious official said.
The cleric had just finished leading prayers to mark the beginning of the Muslim festival of Eid al-Fitr, which follows the holy month of fasting, Ramadan.
"A car bomb targeted the convoy of Sheikh Sumaidaie after he left a mosque in Yarmouk," an interior ministry official said, referring to a neighborhood in the capital's west.
The official, who declined to be identified, said Sumaidaie and four of his bodyguards were wounded in the blast.