Iran
Iranian FM: Enemies Seeking to Destabilize Region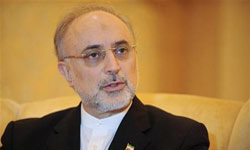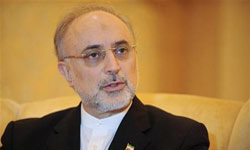 Tehran strongly condemned the Friday terrorist bomb attack in Beirut, and said the explosion was masterminded by certain states which are willing to destabilize the region.
Iranian Foreign Minister Ali Akbar Salehi, in a phone call with his Lebanese Counterpart Adnan Mansour, condemned the terrorist attack in Beirut killing at least eight people including a senior security official as well as wounding some others, and emphasized that the enemies seek to increase insecurity in the region and achieve their ill intentions.
Salehi offered his condolences to the Lebanese nation and government too.
Mansour, for his part, thanked Salehi and stressed the importance of consultations between the two countries with the purpose of consolidating regional stability and security.
In Mid- October, UN Secretary-General Ban Ki-moon voiced his deep concern about the possible impact of the Syrian crisis on the neighboring states, Lebanon in particular.
Also in October 9, security sources in Lebanon informed that they have arrested two terrorist teams who intended to assassinate Pope Benedict XVI during his recent visit to Beirut.