Iran
Iranian FM Reiterates Support for Iraq's Territorial Integrity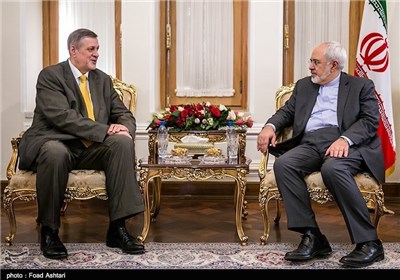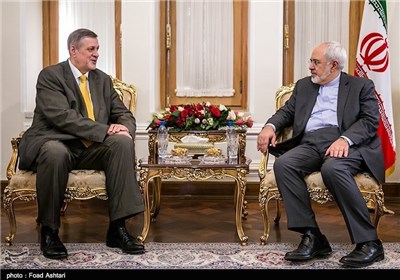 Iranian Foreign Minister Mohammad Javad Zarif reaffirmed support for Iraq's territorial integrity and unity.
"The Islamic Republic of Iran puts emphasis on the unity and preservation of territorial integrity of its neighboring country, Iraq," Zarif said on Sunday.
He made the comments in a meeting with UN Special Representative for Iraq Jan Kubis, held in Tehran.
The top Iranian diplomat also noted that any solution to the conflicts in Iraq should strengthen unity, security and stability of the Arab country and the region.
Zarif also reminded the international community of its responsibility to help Iraq in the fight against terrorism.
For his part, the UN envoy described "national unity" as the key to settlement of the current issues in Iraq.
Kubis said the United Nation has set priorities for Iraq, such as encouraging a process of national compromise, supporting the central government and attracting international cooperation to help settle the Arab country's economic and social problems.