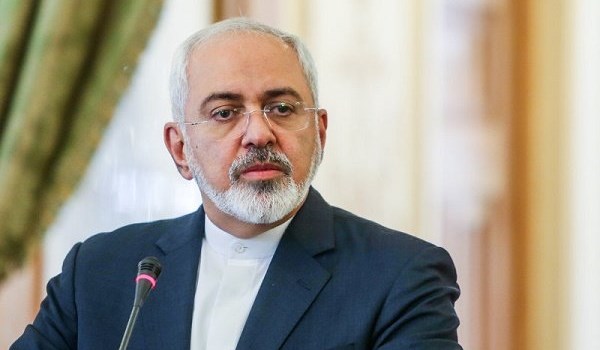 "We are fully aware of the concerns of our friends in Turkey about threats and we have always stated to our friends in the region that the best way to protect security of all the regional states is deployment of the Syrian army at the border with Turkey and ensuring prevention of any terrorist move against the Turkish government and people from Syria," Zarif said at a joint press conference with his Turkish counterpart Mevlut Cavusoglu in Ankara on Wednesday.
"Certainly, the security and tranquility of the Turkish people is of much importance to us and we have good cooperation with each other in security issues," he added.
Zarif also underlined the importance of the next Astana meeting in Kazakhstan, expressing the hope that Iran, Turkey, Russia and Syria in cooperation with the UN could make progress in the Syrian peace process.
Cavusoglu, for his part, reiterated his country's opposition to the US sanctions against Iran, saying, "We are standing on our position in this regard and support the Iranian brothers."
"We need to increase trade interactions and economic cooperation. We are seriously interested in security and border cooperation and fighting terrorism," he added.
Zarif arrived in Turkey on Wednesday after a visit to Syria.
The Iranian top diplomat said he was visiting Turkey to meet with high-ranking officials of Ankara, and confer on the most recent developments in the region and North Africa, specially in Syria and Libya.
Zarif announced upon his arrival in the Turkish capital city of Ankara that he traveled to Ankara to hold talks with Turkish officials on bilateral ties, the restoration of peace in Syria, and the latest developments in North Africa.
Speaking to reporters, the top Iranian diplomat said during his one-day stay in Turkey, he would "discuss regional issues, in particular Syria and matters related to Northern Africa", particularly the situation in Libya, where the self-styled commander Khalifa Haftar has attempted a "coup" against the internationally-recognized government, according to the UN.
"We will also discuss bilateral ties, on which we have already had good talks with Turkey," he added.
The top diplomat said economic cooperation between Iran and Turkey, and following up on the implementation of agreements earlier reached between the two sides would also be on the agenda of his talks with top Turkish officials.