Iran
Middle East
Syria
Iranian FM: US Airstrikes against Syrian Territories to Escalate Insecurity in Entire Region
Iranian Foreign Minister Mohammad Javad Zarif warned Washington against continued mistakes in the region and against Iran, saying that the recent US airstrikes against Syria can spread insecurity to all the regional states.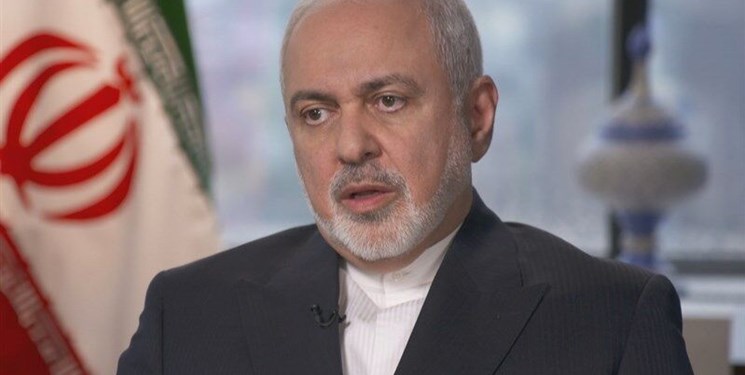 "It seems that Mr. Biden still continues to pursue the maximum pressures policy through sanctions and regional mistakes despite officially acknowledging the failure of Mr. Trump's policy of maximum pressure. Their move against Syria's territorial integrity and sovereignty was highly dangerous and will yield no results but spreading insecurity in the region," Zarif said in an interview with the Persian-language Mardom Salari (Democracy) on Monday.
"I feel that Mr. Biden's administration has not yet reached a conclusion on foreign policy," he said, adding that he is also pressured by different groups, including the extremists in the US, Israel, and certain regional countries.
"I think that they have not yet been able to make a decision because of the pressures and that they are not yet convinced that the maximum pressure is a failed policy. Of course, they have stated this, but they don't show convinced in practice yet. A good result cannot be expected from a wrong policy," Zarif underlined.
Iran had also earlier condemned the US air raid on Eastern Syria, calling it a flagrant violation of human rights and international law and in line with the aggressive moves of Israel.
Iranian Foreign Ministry Spokesman Saeed Khatibzadeh said in a statement late last month that the airstrikes against Syria are in blatant violation of international law, adding, "Such attacks against Syria are a continuation of the Israeli regime's unabated aggression on the Arab country's territories."
"The attacks … have taken place in a context in which US forces have illegally entered Syrian territory in recent years, occupying parts of the country and looting its natural resources, including oil," Khatibzadeh continued.
"Illegal US bases on Syrian soil also train terrorist forces and use them as tools," he further said.
Khatibzadeh also blasted the US attacks as a clear violation of Syria's sovereignty and territorial integrity that would accelerate military conflicts and further destabilize the region.
The Pentagon released a statement confirming earlier reports that the US had carried out airstrikes inside Syrian territory. The statement said the strikes, conducted at President Joe Biden's behest, targeted multiple facilities used by Shia groups, including Kata'ib Hezbollah and Kata'ib Sayyid al-Shuhada.
The US Department of Defense called the strikes a "proportionate military response" in the wake of rocket attacks on US forces in Iraq by unknown assailants.
The administration of Donald Trump similarly blamed Kata'ib Hezbollah for attacks on US forces in late 2019, and responded by striking its positions in Eastern Syria and Western Iraq, before assassinating Iranian Commander Lieutenant General Qassem Soleimani in Baghdad in January 2020.
Later Iraqi intelligence and military personnel told US media that the original attack on US forces was likely carried out by the ISIL remnants, not Kata'ib Hezbollah.