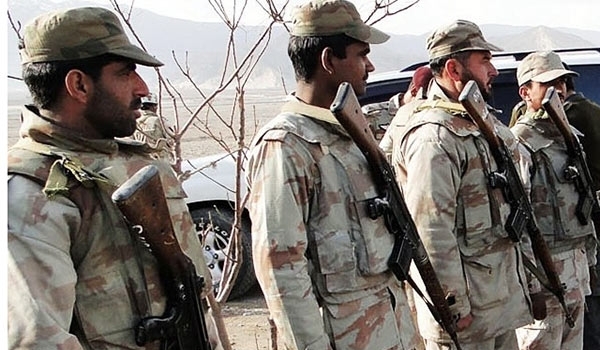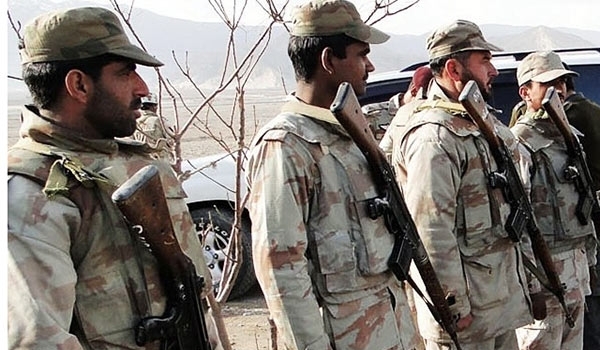 Commander of the Iranian Border Guards in the Southeastern Province of Sistan and Balouchestan announced that his forces have killed a large number of outlaws in clashes at the border with Pakistan.
Brigadier General Rohambakhsh Habibi said on Friday that the Zahedan Border Guards Brigade had received tips on the movement of a group of armed militants at the zero point of Iran-Pakistan borders and their intention to infiltrate into the Iranian soil.
"The brigade stopped the outlaws' infiltration in a highly skilled operation," said the Iranian commander, adding that a number of the militants were killed and their vehicles loaded with weapons and ammunitions were also targeted in the operation.
He further added that two Iranian border guards, Javad Baqeri and Reza Barai, were also killed in the Friday clashes.
Brigadier General Habibi warned that any infiltration attempt by outlaws, militants, terrorists and extremists to cross the Iranian border would cost them dearly.
On Tuesday, Sistan and Balouchestan Police Chief Brigadier General Hossein Rahimi informed that his forces have identified and arrested all the terrorists behind the attack on police officers near the Iranian border city of Sarbaz in the shortest time possible.
Three police officers were ambushed and wounded by terrorists, Rahimi said, adding that all the attackers were wounded and arrested in less than three hours.
Also last week, three officers were killed when they, along with other patrol police forces, came under attack by armed bandits while on a mission in the city of Saravan in the same province.
Brigadier General Rahimi said that Iranian security forces in Sistan and Balouchestan identified and arrested several suspects in relation to the killing of four police officers in Saravan.
Following the incident, he added, the police immediately blocked routes used by terrorists, which led to a shootout between the gunmen and police forces at a checkpoint.
According to the police chief, a number of perpetrators were identified and arrested in a surprise attack on the gunmen, which prompted them to fire rockets, in retaliation, on a police station in Saravan. Another police officer was killed in the incident, he added.
Sistan and Balouchestan Province has been the scene of a number of terrorist attacks in recent years.
On February 6, Jaish al-Adl terrorists kidnapped five Iranian border guards in Jakigour region in Sistan and Balouchestan and took them to the Pakistani territory.
In a message on April 6, Iran's Interior Minister Abdolreza Rahmani Fazli said efforts by security and diplomatic bodies as well as locals had borne fruit and four of the abductees were freed and reunited with their families.
On October 25, 2013, Jaish al-Adl terrorist group killed 14 Iranian border guards and wounded six others in the border region near the city of Saravan in Sistan and Balouchestan Province.
In February 2013, Iran and Pakistan signed a security agreement under which both countries are required to cooperate in preventing and combating organized crime, fighting terrorism and countering the activities that pose a threat to the national security of either country.
Iran has repeatedly called on Pakistan to comply with the terms of the agreement.