Iran
Middle East
Palestine
Iranian hackers reach Netanyahu office, Israel aerospace corp.: Report
An Israeli daily claims that a group of elite hackers that it introduces as Iranians have advanced as far as Israeli Prime Minister Benjamin Netanyahu's office and the regime's major aerospace company.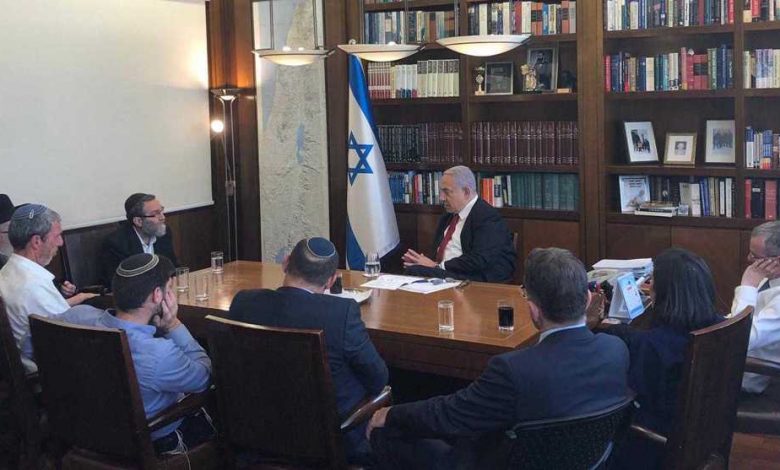 Ha'aretz ran the report on Monday, saying the group that emerged no earlier than November has so far attacked scores of Israeli targets, including at least 80 companies.
In its most recent foray, the group busted into Portnox, an Israeli cybersecurity firm that provides network security for major clients, over the weekend.
"On Twitter, the hackers claimed to have accessed data on these clients — ranging from large banks to HMOs (health maintenance organizations), and even sensitive bodies like the Prime Minister's Office and a defense contractor," the paper wrote.
Ha'aretz identified the group by its nickname "Pay2Key" and cited "two Israeli cybersecurity firms" as "linking it to Iran."
And prior to the weekend operation, Pay2Key hit Israel Aerospace Industries, which is the regime's topnotch aerospace and aviation manufacturer, and largest military contractor Elbit, which the paper named as "one of the world's largest defense electronics manufacturers."
"To prove their claim they uploaded 3 gigabits of data to the web which included, among other things, documents related to Israeli defense contractor Elbit," the daily said. "The hackers claim they have over a terabyte of additional information."
'Humiliating Israeli regime'
In the case of Israel Aerospace Industries, Pay2Key published data related to the corporation's workers online. Ha'aretz cited experts as saying that this method reflected an intention by the group to "humiliate" the Israeli regime.
The daily's sources described the hacker group as a "well-oiled machine" and credited it with "PR success."
An Israeli hacking gang, identified as "972Ops," has, meanwhile, claimed it seeks to stage counterattacks against the hackers. The paper cited Israeli industry sources as alleging that the Israeli hackers "may be a front for" the Israeli regime's military.
'Israelis fearful for electronic security'
Speaking to Press TV, political commentator Michael Springmann said whether the electronic operations could be actually attributed to Iran or not, the fact of the matter was that "the Israelis have expressed great fear of their electronic security, and their cyber security being compromised severely."
"They apparently believe that they are the only ones in the world who are electronically savvy enough to protect themselves, but it seems that they're not quite as savvy as they think they are," he added.
The Israeli regime has targeted Iran on many occasions either directly or by providing instigation and cooperation for the actual perpetrators.
Back in 2012, The Washington Post reported that the United States' National Security Agency (NSA), its spy service CIA, and Israel's military had worked together to launch a malware, named as Stuxnet, against Iran's nuclear facilities.
The regime has also assassinated at least six Iranian nuclear scientists in the past.
Senior Iranian nuclear physicist Mohsen Fakhrizadeh was martyred in a targeted killing attack in late November.
Tehran considers Tel Aviv to be the prime suspect both in the case of Fakhrizadeh's assassination and a sabotage attack that targeted an inactive shed at Iran's Natanz nuclear facility earlier this year.