Iran
Asia-Pacific
India
Middle East
Iranian, Indian foreign ministers discuss bilateral ties, situation in Afghanistan
Iran's Foreign Minister Mohammad Javad Zarif has talked on the phone with his Indian counterpart, Subrahmanyam Jaishankar, over the situation in Afghanistan as well as bilateral relations in different fields.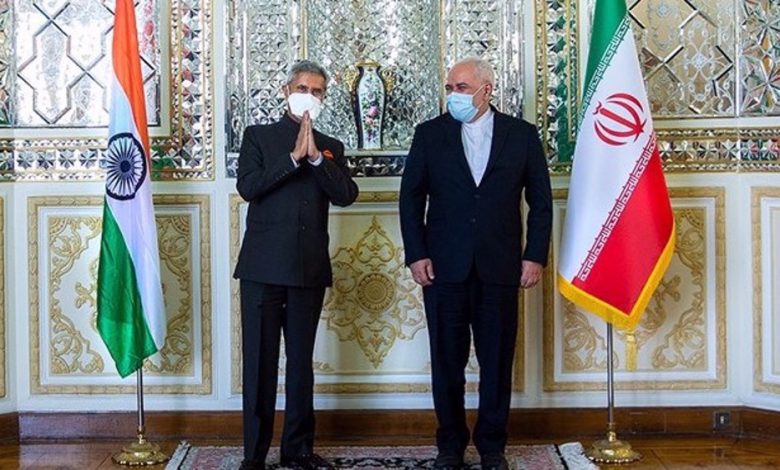 During their conversation, which was held on Wednesday morning, Zarif and Jaishankar also discussed other important regional issues.
In a tweet, the Indian foreign minister said they had "productive" talks about the two countries' ties.
Good to talk to Iranian FM @JZarif. A productive conversation on our ties.— Dr. S. Jaishankar (@DrSJaishankar) July 21, 2021
Jaishankar made a visit to Tehran earlier this month to convey a message from Indian Prime Minister Narendra Modi to the Iranian President-elect Ebrahim Raeisi.
During that meeting, Jaishankar pointed to the critical situation in Afghanistan and urged all neighbors to boost cooperation in an effort to help resolve the crisis in the war-torn country.
He also discussed the situation in Afghanistan with Zarif in a meeting where they underlined the need for the promotion of intra-Afghan talks, as Tehran hosted intra-Afghan talks between senior Taliban negotiators and officials from the Afghan government.
Zarif condoles Iraq on terror attack
Zarif also talked on the phone with his Iraqi counterpart, Fuad Hussein, on Tuesday evening, when the two sides conferred on bilateral relations.
During the conversation, the chief Iranian diplomat expressed sympathy with the Iraqi government and people over a Monday terror attack in Woheilat Market in Sadr City, in east Baghdad, which killed at least 35 people.
The blast, which was carried out by a bomber in the densely-populated suburb, came as shoppers crowded the market buying food ahead of the Islamic festival of Eid al-Adha (Feast of Sacrifice).
Meanwhile, Zarif felicitated Hussein on the auspicious occasion of Eid al-Adha.
The Iranian top diplomat also had telephone talks with the foreign ministers of Pakistan, Oman, Qatar, Kuwait, South Africa, and the Republic of Azerbaijan, and felicitated them on the occasion.
In another phone conversation with Cuba's Foreign Minister Bruno Eduardo Rodriguez Parrilla, Zarif denounced foreign interference in the internal affairs of the Latin American country.
The two diplomats also talked about cooperation between Tehran and Havana.