Iran
Iranian Knowledge-Based Firms for Breaking West's Monopoly in Production of Medical Equipment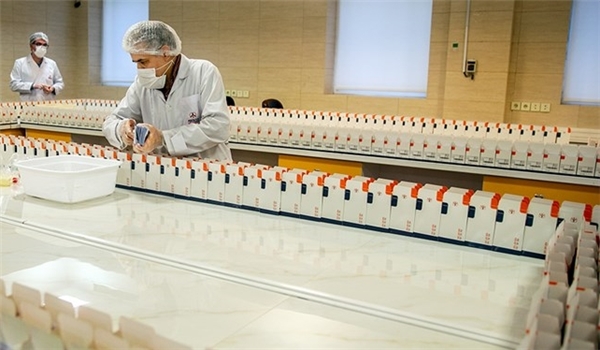 Chairman of the Biotechnology Development Council of Iran Mostafa Qaneyee praised the Iranian knowledge-based companies for production of medical equipment, special to fight against coronavirus, with a quality as high as the western products.
"Exports of Iran's productions in area of fighting and preventing coronavirus to the countries which claim to be pioneers in medical fields after 2 months of the virus outbreak shows that the measures adopted to develop the knowledge-based companies and their works have been very good and effective," Qaneyee said on Wednesday.
His remarks came one day after a knowledge-based company in Iran which has succeeded in the mass-production of serological kits to diagnose COVID-19 virus announced that it would export its product to Germany.
"After production of serological kits to diagnose COVID-19 virus via the ELISA (enzyme-linked immunosorbent assay) method, we had numerous demands from 60 countries to export them," Yasha Farrokhzad, the CEO of the knowledge-based company, told FNA on Tuesday.
Qaneyee explained that the ELISA (serological) kits can help identification of coronavirus-infected people, planning for reopening of public places or pursuing the restrictions in the society which can be a basis for the future researches to study the populations.
Iranian Vice-President for Science and Technology Sorena Sattari on April 11 inaugurated the production line of serological kits in Iran.
He said that 2mln sets of this type of kits will be produced in Iran each week.
Serological kits find antibody to see if a person's immunity system has responded to coronavirus disease or not.
On the same day, the production line of home-made PCR kits for the diagnosis of coronavirus infection was also unveiled.
"This type of kits acts based on analysing the PCR (of patients) test, and a sum of 100,000 kits of this type can be produced each week," Sattari said at the time.