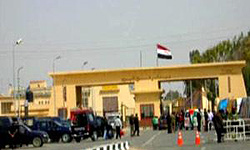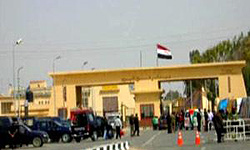 A senior Iranian legislator dismissed Zionist regime's claims about Iran's involvement in the terrorist attack against the Egyptian militaries in Rafah, and took Israel responsible for the crime.
"Only the Zionists become happy with the closure of Rafah (crossing), therefore accusing Iran of interference in the terrorist event is ridiculous," member of the parliament's National Security and Foreign Policy Commission Abbas Ali Mansouri told FNA on Monday.
He reiterated that Zionists are angry with the opening of the Rafah crossing after the revolution in Egypt which has always been aspired by Iran, and due to the same reason they have hatched new plots against Tehran and they embarked on terrorist attacks against Egyptian forces and accused Iran of the crime.
News reports said that Egyptian authorities declared an emergency, especially in the Rafah area, Sunday evening, after terror attacks on two Egyptian positions in the Rafah area, in which 20 officers and other soldiers were murdered.