Egypt
Iranian lawmaker warns of coup in Egypt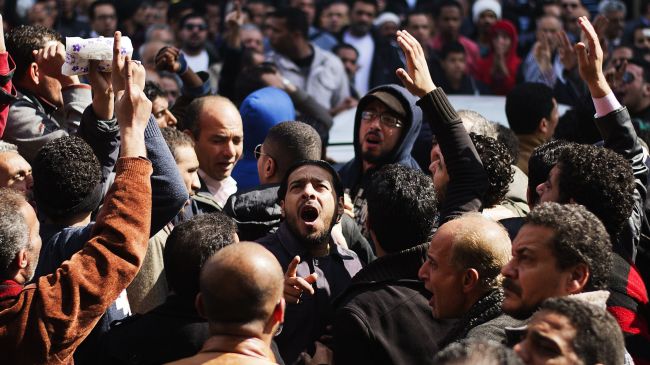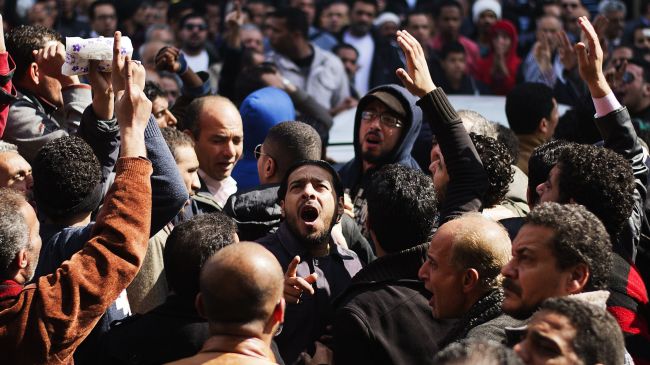 An Iranian lawmaker says persistence of the violent tensions in Egypt could pave the way for a coup d'état in the post-revolution country.
"Those who find their interests endangered in the wake of the January 25 (2011) revolution are attempting to restore the past situation in Egypt at any rate, and one way to do this is the possibility of a coup in the capital of pharaohs," Mehdi Davatgar stated on Tuesday.
The lawmaker added that a divided Egypt would only benefit the Israeli regime, which is threatened by the post-Mubarak situation in Egypt and may employ various schemes to challenge the country's security.
Davatgar called on Egyptian political parties to exercise restraint to weather the "legitimacy crisis" following the country's popular revolution, which toppled the Western-backed dictator Hosni Mubarak.
He further suggested that President Mohamed Morsi will be able to save the Egyptian revolution by respecting the constitution.
The Iranian MP also called for vigilance among the Egyptian nation and described negotiations among the opposition and the government as the only way to restore peace and stability to the Arab country.
A week of violence between protesters and the security forces in Cairo and other major Egyptian cities has left 59 people dead and many more injured.
The opposition National Salvation Front (NSF) has called for all those responsible for killings and torture and illegal detention to be fairly tried starting with the president Morsi.
The opposition group said it "completely sides with" anti-government protesters and backs their calls to topple Morsi. It also ruled out talks with the president until "the bloodletting stops and those responsible for it are held accountable."