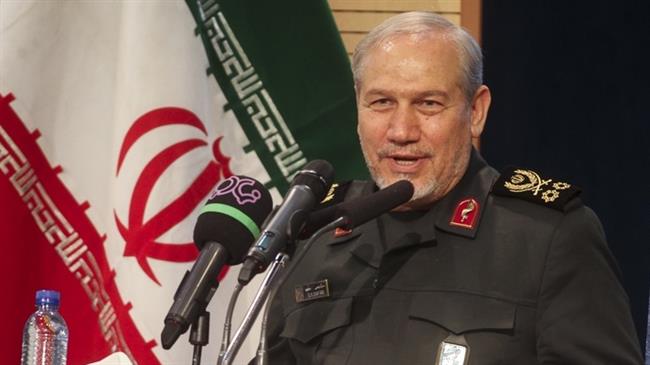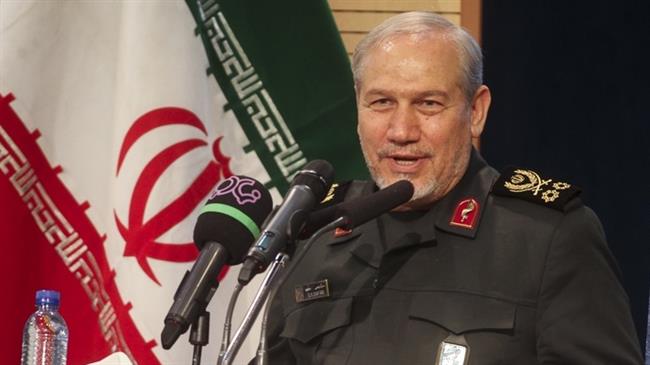 Top Military Aide to the Iranian Supreme Leader Major General Yahya Rahim Safavi underlined the necessity for the Syrian army and popular forces to force the US troops deployed on the Eastern banks of the Euphrates to withdraw.
"We hope that the Syrian government, army and popular forces will drive the Americans out of Eastern Euphrates and protect their territorial integrity," General Safavi said, addressing a meeting in the Northern province of Golestan on Sunday.
He also stressed the need for the Syrian army and resistance front to continue anti-terrorism operations along government efforts to find a political solution to the crisis in the country.
Elsewhere, General Safavi referred to the Islamic Revolution Guards Corps' last June missile strikes at ISIL centers in Syria's Deir Ezzur in retaliation for the June 7 twin terrorist attacks in Tehran which killed 18 people, and said before the missile strikes the IRGC Aerospace Force's drones flew over the terrorist targets and marked their coordinates.
In a statement after the attacks, the IRGC said that 6 mid-range missiles were fired from bases in Western Iran against the ISIL terrorists in Deir Ezzur.
"The Takfiri terrorists' command center, concentration points and logistical centers used for assembling cars for suicide attacks in Deir Ezzur region in Eastern Syria came under attack by the IRGC moments ago in a move to punish the terrorists for the twin attacks on the Iranian parliament and the holy shrine of the late founder of the Islamic Republic, Imam Khomeini, on June 7," it added.
"A number of mid-range ground-to-ground missiles fired from the IRGC Aerospace Force bases in Kermanshah and Kurdistan provinces targeted the Takfiri terrorists in this operation and struck them with lethal and crushing blows," the statement said.
The statement further added that according to intel and reports, "a large number of Takfiri terrorists have been killed and their equipment, systems and weapons have been destroyed" in the operation.
The IRGC cautioned that the missile strikes were just a warning to deter any further action by the terrorists.