Iran
Iranian Majlis rejects Rouhani's 4th Science Ministry candidate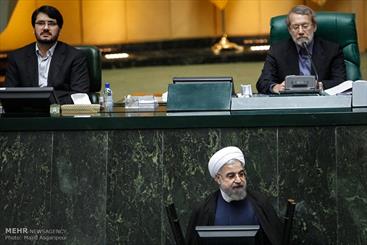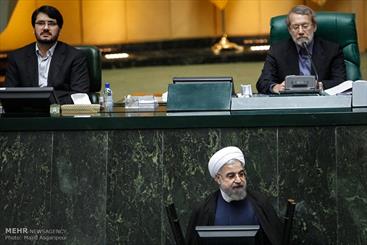 President Hassan Rouhani and his cabinet members attended the Parliament meeting to introduce and defend Dr. Ahmadi Danehs Ashtiani.
President Rouhani as the first speaker asserted that there has not been any pressure on him in picking Danesh Ashtiani as his candidate. "I have never failed to consult with experts in my governance," said Rouhani and stated that his cabinet and Parliament were not to argue with each other.
Hassan Rouhani dubbed morality and ethics as the most important 'red line' in the Islamic Republic and described both Principlists and Reformists as 'children of the Revolution.'
Following the president, different MPs delivered speeches for and against Danesh Ashtiani. Ali Motahari and Hashemi were among MPs defending Danesh Ashtiani and Alireza Zakani and Nagahvi Husseini were key MPs speaking against him.
Danesh Ashtiani also defended himself after MPs speeches where he elaborated on his plans for the Ministry.
Cabinet members left the floor after the speeches and ahead of Parliament vote. From 257 total number of votes, 171 MPs voted against Danesh Ashtiani, 70 voted for him and 16 MPs casted their abstain vote to give a no confidence vote to candidate minister.
Danesh Ashtiani was the fourth candidate for the position after Mili Monfared failed to receive a confidence vote more than a year ago and Faraji Dana was impeached this summer. Following the impeachment Nili Ahmadabadi also failed to receive a confidence vote from the Majlis MPs.
Currently the Ministry of Science, Research and Technology is run by former Education Minister Mohammad Ali Najafi as acting minister who can continue as caretaker until this Thursday.