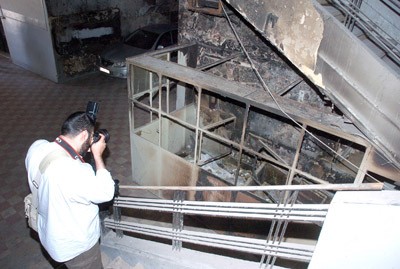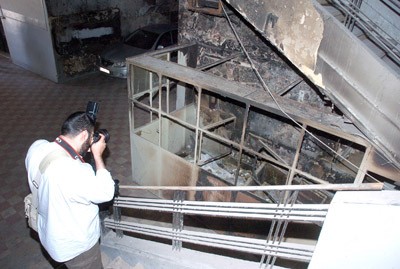 An Iranian media delegation on Monday visited Daraa city and listened to the testimonies of its people on the events which took place in the city.
Iranian International film Director Sohail Karimi, member of the delegation, said that the visit aims at inspecting the reality of the events in Syria and filming a documentary that shows the reality of these events to the world.
He added that he visited Syria a month ago and toured several provinces, stressing that the solution to the crisis is to be reached by the Syrians themselves without foreign interference.
The delegation visited Daraa Governor, Mohammad Khaled al-Hannous, who briefed the delegation on the situation in the province.
Governor al-Hannous highlighted Syria's commitment to the mission of the UN Special Envoy, Kofi Annan, pointing out to the violations made by the armed terrorist groups against the civilians, army soldiers and law-enforcement personnel.