Iran
Middle East
Iranian Missiles Precise, Highly Maneuverable: Defense Minister
The defense minister of Iran highlighted the country's deterrent power based on homegrown missiles with great accuracy and maneuverability.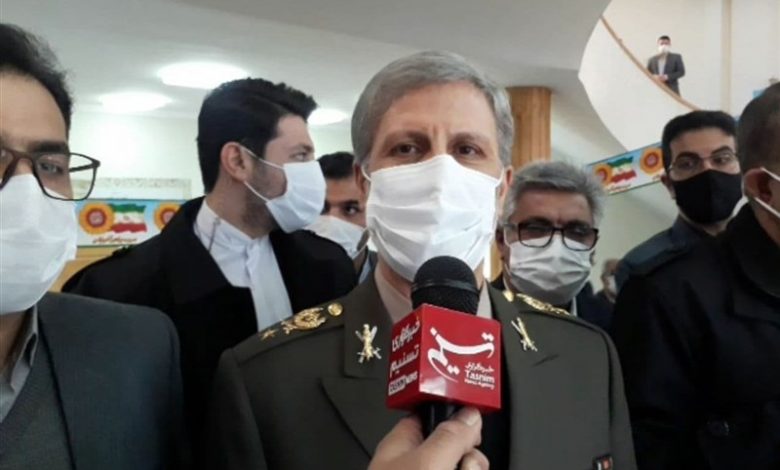 Speaking to Tasnim during a visit to the northern city of Zanjan on Sunday, Brigadier General Amir Hatami said Iran is currently in the best state of defense and missile power.
"Today, all of the Islamic Republic of Iran's missiles are precise and have great maneuverability and the necessary explosive power to maintain the country's defensive deterrence," the minister noted.
Hatami also reaffirmed Iran's resolve to take revenge on those who ordered and perpetrated the assassination of senior Iranian scientist Mohsen Fakhrizadeh in November.
"As a great country with management of strategic thinking, the Islamic Republic of Iran will mete out the punishment in the proper time and place. This will undoubtedly happen," the defense minister added.
Fakhrizadeh, a senior nuclear and defense scientist, was assassinated in a small city east of Tehran on November 27.
In a message after the incident, Leader of the Islamic Revolution Ayatollah Seyed Ali Khamenei called on all relevant administrators to "investigate this crime and firmly prosecute its perpetrators and its commanders" and "to continue the martyr's scientific and technological efforts in all the sectors where he was active."