Palestine
Iranian MP: World Arrogance Plotting to Pressure Israel's Opponents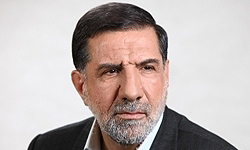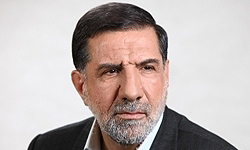 A senior Iranian legislator warned that the world arrogant powers have hatched plots to put pressure on those countries which oppose the Zionist regime.
"We are witnessing that the world arrogance has put new plots on its agenda to maintain its dominance over the Middle-East which is one of the world's sensitive and strategic regions," member of the parliament's National Security and Foreign Policy Commission Esmayeel Kosari told FNA on Wednesday.
"The general goal behind the implementation of these plots is pressuring those countries which oppose the Zionist regime and also overthrowing independent governments," he added.
His remarks came amid the US, Saudi Arabia, Turkey and Qatar's support for the terrorists and rebel groups in Syria who have practically brought a UN peace initiative into failure to bring President Assad's government into collapse.
Syria has been experiencing unrest since March 2011 with organized attacks by well-armed gangs against Syrian police forces and border guards being reported across the country.
Hundreds of people, including members of the security forces, have been killed, when some protest rallies turned into armed clashes.
The government blames outlaws, saboteurs, and armed terrorist groups for the deaths, stressing that the unrest is being orchestrated from abroad.
In October 2011, calm was eventually restored in the Arab state after President Assad started a reform initiative in the country, but Israel, the US and its Arab allies are seeking hard to bring the country into chaos through any possible means. Tel Aviv, Washington and some Arab capitals have been staging various plots in the hope of increasing unrests in Syria.
Zionist Slaughterer Israeli spy chief says Tel Aviv supports regime change in Syria, amid ongoing efforts by the anti-Syria governments to oust President Bashar al-Assad.
"I hope it (regime change in Syria) will happen, even though I don't know when or how," Dan Meridor, who also serves as the deputy prime minister of the Tel Aviv regime, said on Tuesday.
He also expressed "hope" that the "new Syria will understand that joining Iran is a mistake that brings isolation from the Western world."
The latest remarks by the Zionist Salughterer Israeli official come as anti-Syria Western regimes along with Saudi Arabia, Turkey and Qatar have been supporting terrorists inside Syria.