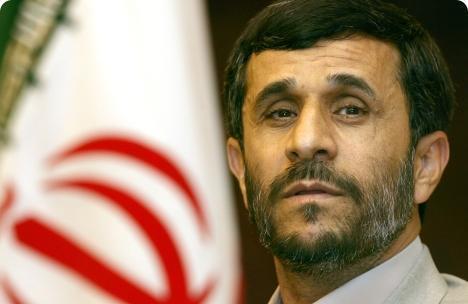 The Iranian nation is not afraid of any power, Iranian President Mahmoud Ahmadinejad said on Wednesday.
Addressing a crowd of people in the western Iranian province of Hamedan, the President noted that even Iranian children scoff at US fragile power.
He noted that the Iranian nation is united in going ahead on the right path and invites other nations to join it on its way forward.
International observers believe that US imperialism has now become weaker than ever before is on the decline because of various internal and international problems including financial crisis and its involvement in wars in Afghanistan and Iraq.
President Ahmadinejad arrived in Hamedan Wednesday morning on the fourth round of his provincial tours.
The initiative was taken by Ahmadinejad since he came to office in 2005 to get acquainted with problems of people living in different provinces.