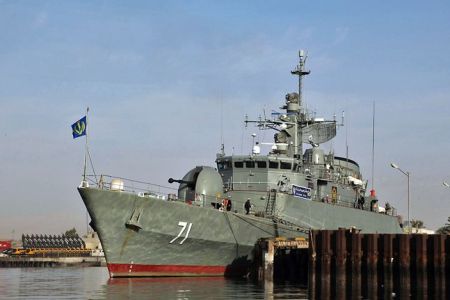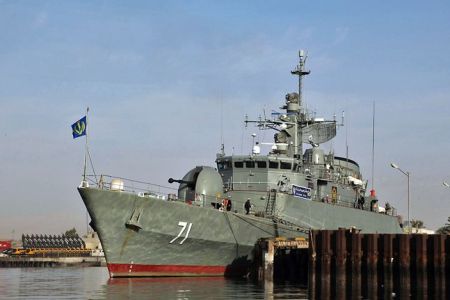 Two Iranian Navy ships that recently passed through the Suez Canal have successfully wrapped up their mission in the Mediterranean Sea, the commander of Iran's Navy says.
Rear Admiral Habibollah Sayyari told reporters on Saturday that the ship convoy has ended its mission in the Mediterranean Sea and has returned to the Red Sea through the Suez Canal, IRNA reported.
He pointed out that the ships, Khark and Alvand, will continue their mission in the Red Sea.
The Iranian commander said that consolidating ties with regional countries, providing security for shipping lines in the Gulf of Aden and training naval students were among the objectives accomplished during the mission.
The 1,500-ton patrol frigate Alvand is armed with torpedoes and anti-ship missiles, while the larger 33,000-ton supply vessel Khark has 250 crewmembers and can carry three helicopters.
Sayyari said that Iran's ships successfully carried out the mission despite Israeli regime's efforts to hamper the operation.
Prior to the sailing of the ships through the strategic waterway, Israeli President Shimon Peres had said that the transit of the two Iranian warships through the Suez Canal was a "political provocation."
Israeli Prime Minister Benjamin Netanyahu had also expressed concerns over the passage of the two Iranian ships through the Suez Canal into the Mediterranean.
Iran downplayed Israel's threats against Iran, saying the two Iranian warships carried the message of peace and friendship to world countries.