Iran
Iranian Navy Warns US-Led Coalition Warship to Stand Down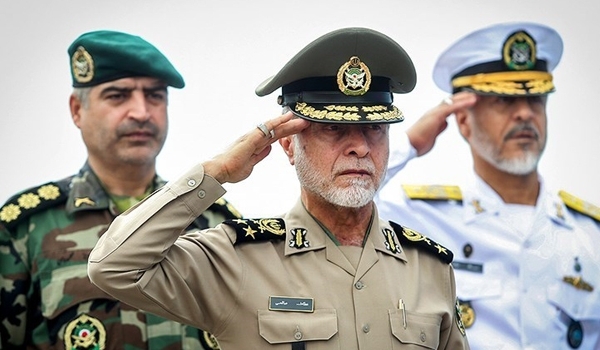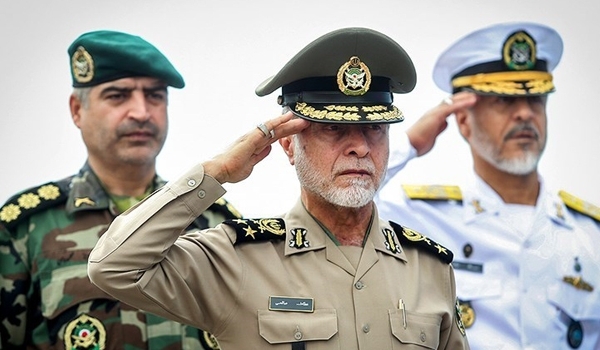 Army Commander Major General Ataollah Salehi underlined Iran's power and clout in the Persian Gulf, and said the country's Naval forces have shown tough reaction to the US-led coalition naval fleet after one of their warships threatened an Iranian oil tanker.
"The regional and trans-regional warships deployed in the Persian Gulf and the Strait of Hormuz don't have any supremacy since the most powerful warships and equipment in the region are afraid of blows and damage (that they might receive in any possible clash), and as they, themselves, say they sail through the Persian Gulf with a multi-layer escort," General Salehi said, addressing a ceremony to welcome the Navy's 38th flotilla of warships which returned home on Saturday after a 75-day-long mission in the international waters.
"A while ago, an Iranian oil tanker was threatened by a warship of a (US-led) coalition member, but the Navy's 38th flotilla (deployed in the international waters at the time) rushed to the scene and warned the warship that the oil tanker was supported by the Islamic Republic of Iran's military fleet," he added.
In relevant remarks last month, Iranian Navy Commander Rear Admiral Habibollah Sayyari announced the country's plans to further bolster its naval power in the new Iranian year (started on March 20).
"We are after increasing our military and combat power by training human resources in the new year," Sayyari said, addressing a ceremony in the Southern city of Khorramshahr.
He also said that upon an order of the Supreme Leader of the Islamic Revolution Ayatollah Seyed Ali Khamenei, building different state-of-the-art weapons and equipment as well as continued deployment in the international waters are also on the Iranian Navy's agenda.
Also in March, Lieutenant Commander of the Iranian Navy Rear Admiral Gholam Reza Khadem Biqam announced that Iran is moving ahead with a large scale navy modernization program for wider presence in the high seas.
Speaking to FNA in the Northern city of Rasht, Khadem Bigham said the new warships will be self-sufficient, bigger, and equipped with the latest state-of-the-art technology.
"Iran plans to improve its naval resources in order to have a bigger presence in international waters," he added.
Khadem Biqam further said Iran's strong presence in the North and West of the Indian Ocean is in line with the country's plans to help improve international peace and security.