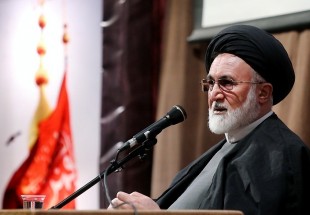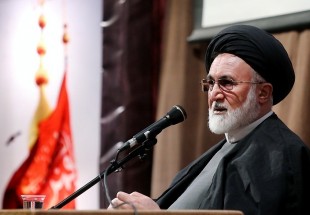 The representative of the Leader of the Islamic Revolution in Hajj and pilgrimage affairs said the motto of this year's Hajj for Iranian pilgrims has been selected.
Hujjat al-Islam Seyed Ali Qazi-Askar said the motto is "Hajj, Spirituality, National Power and Islamic Solidarity."
Noting that spirituality is a major keyword in the motto, the senior cleric stressed that pilgrims should make the most of the Hajj pilgrimage to develop their spirituality and moral virtues.
Last week, Head of Iran's Hajj and Pilgrimage Organization Hamid Mohammadi said that 86,500 Iranian pilgrims will travel to Saudi Arabi for Hajj.
Noting that Iranian pilgrims will travel to Saudi Arabia in 600 convoys, he said Saudi officials have undertaken to ensure the security of Iranian pilgrims during the annual Hajj season.
Iran announced in mid-March that applicants can go on Hajj pilgrimage this year following negotiations with Saudi officials after a hiatus in the wake of a diplomatic row with the kingdom.