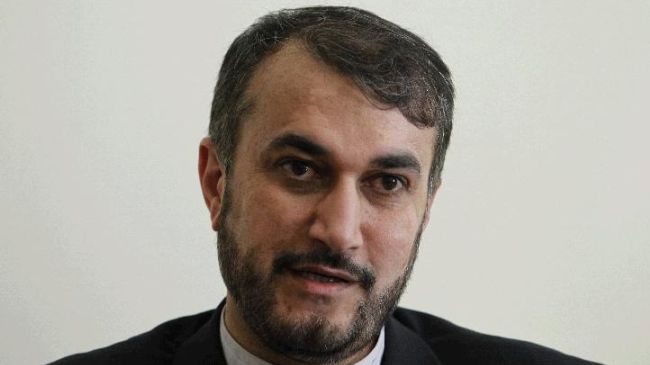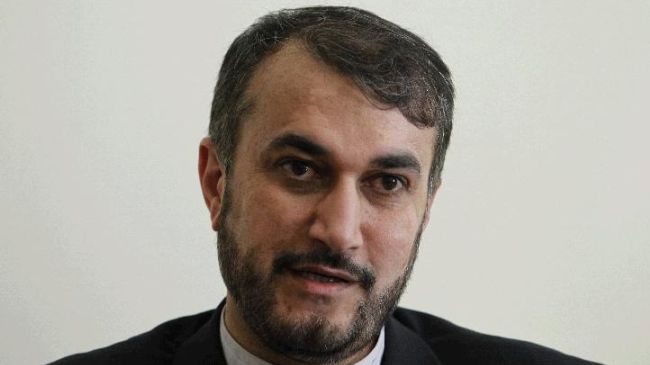 An Iranian deputy foreign minister has dismissed reports that Syria might have plans to use chemical weapons during the ongoing turmoil in the country, saying certain countries bring up such allegations to achieve their vicious objectives.
"Those responsible for the killing of the Syrian people talk of the possible use of chemical weapons in Syria, which suggests that they harbor vicious objectives," Hossein Amir-Abdollahian said.
He said that Syria will neither use chemical weapons nor allow "foreign-backed irresponsible" militants to possibly use such weapons.
Syria is past the period of security crisis but certain parties send weapons into this country and allege that Syria might use chemical weapons in a bid to pursue specific objectives, Amir-Abdollahian added.
He also reaffirmed Iran's support for a political solution to the Syria unrest and warned that foreign interference could further endanger security in Syria and the region.
On December 3, US President Barack Obama claimed that Syria intends to use chemical weapons against the militants and warned against the consequences of such a move.
NATO Secretary General Anders Fogh Rasmussen also warned on Tuesday that any use of chemical weapons by Syria's government against gunmen would prompt an immediate military response.
Damascus has refuted the allegations.
Syria has been experiencing unrest since March 2011. Many people, including large numbers of security forces, have been killed in the turmoil.