Iran
Iranian Official Voices Displeasure in Extension of Talks with G5+1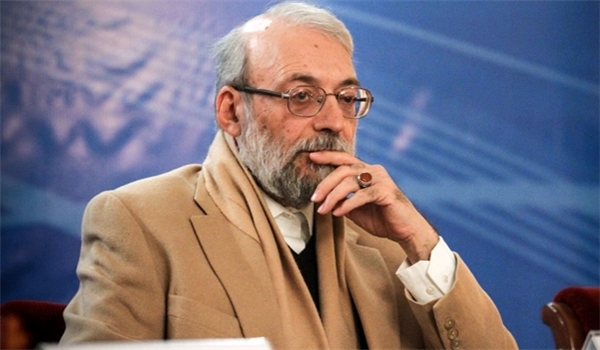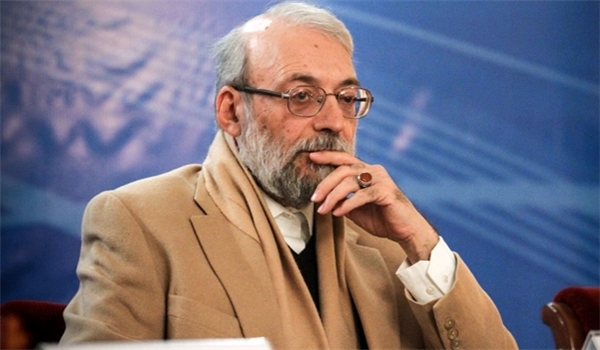 Secretary of Iran's Human Rights Council Mohammad Javad Larijani expressed displeasure in the 7-month-long extension of the nuclear talks between Tehran and the Group 5+1 (the US, Russia, China, Britain and France plus Germany), saying the US aims to lay more pressure on Iran during this period.
"There are certain governments, specially the US, on the other side which raise excessive demands and the (possible) failure of the talks will be the end point of their excessive demands," Larijani told FNA on Monday.
"In the meantime, I am not optimistic about the extension of the negotiations because I believe that they use this period of time for pressuring the Islamic Republic of Iran," he added.
Elsewhere, Larijani referred to the falling of oil prices in recent months, and said, "They have targeted Iran's revenues and of course, they will fail in this goal."
In relevant remarks yesterday, Iranian Supreme Leader's senior adviser Ali Akbar Velayati took the US responsible for the prolonged nuclear talks between Tehran and the world powers, and said Washington's unreasonable claims might lead to discord among the Group 5+1 member states.
Speaking after a meeting with German lawmaker and foreign policy spokesman of Germany's Social-Democrat Party (SPD) Niles Annen in Tehran on Sunday, Velayati cautioned that the United States' unreasonable claims had prolonged the nuclear negotiations, and blamed the Americans for failure in the attainment of a nuclear deal between Iran and the Sextet before the July deadline.
"If Americans continue their present method, they will win no advantage, and rather differences will arise among the current allies (of Washington in the G5+1)," Velayati said.
"If the US embarks on making decisions for the other five countries (of the G5+1), disagreements will start among its allies, including France," he added.
The 10th and last round of negotiations between Iran and the six world powers was held in Vienna from November 18 to 24.
In July, Tehran and the six countries agreed to extend negotiations until November 24 after they failed to reach an agreement on a number of key issues.
The European Union confirmed on Saturday that the representatives of Iran and the G5+1 would convene again in Geneva on December 17 for a fresh round of nuclear talks.
"The political directors (of the world powers) and Iran will meet again on 17 December 2014 in Geneva for a one-day meeting to continue diplomatic efforts towards reaching a long-term, comprehensive solution," an EU statement said.
Iranian Deputy Foreign Minister Seyed Abbas Araqchi had announced earlier that the next round of the nuclear talks between Tehran and the Group 5+1 would start Geneva on Wednesday.
"The next round of talks between Iran and the G5+1 will be held in the Swiss city of Geneva on December 17," Araqchi said on Thursday.