Iran
Qasem Suleimani
Iranian Oil Minister Rostam Qasemi says development of the different phases of the South Pars gas field is going ahead despite US-engineered sanctions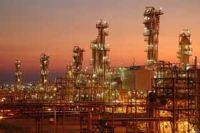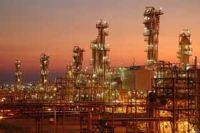 Iranian Oil Minister Rostam Qasemi says development of the different phases of the South Pars gas field is going ahead despite US-engineered sanctions against Iran over its nuclear energy program.
He said on Tuesday: "South Pars phases are being developed through the efforts and endeavors of capable Iranian specialists and experts, and despite sanctions and certain difficulties, the development of this joint field is progressing satisfactorily."
Qasemi further noted that six phases of the South Pars gas field have been developed by 62 percent in less than 35 months and four others by 50 percent, while building refineries for some of the phases has progressed more than 75 percent.
He said 20 drilling rigs are currently active in the field, and the number is the highest ever since the development of the South Pars gas field got underway.
Qasemi noted that nearly 100,000 people are currently working in the South Pars field, saying that Iranian manufacturers play a major role in procurement of equipment and parts for the development of the field.
On July 5, Qasemi announced that five phases of the South Pars gas field will come on stream in early September.
He added that a large proportion of equipment required for the development of 17 phases of the giant gas field is now being supplied by domestic manufacturers.