Human Rights
Iranian Parliament Condemns Azeri Gov't for Killing Hijab Supporter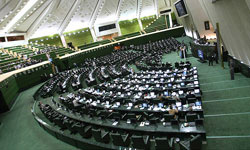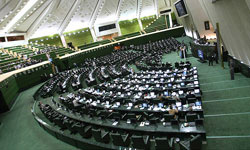 The Iranian parliament in a statement on Sunday denounced the Azeri government for killing Abdullah Vaqefiov who was one of the defenders of Islamic hijab (veil) in the Muslim country.
"We as the members of the Islamic Consultative Assembly (parliament), in addition to defending the rights of the Muslim Azeri people for safeguarding their religious values, condemn the Azeri government's inhuman act of martyring Shahid Abdullah Vaqefiov," the statement signed by 153 legislators said.
The statement said that Muslim revolutionary Vaqefiov had done nothing wrong but defending the religious values and hijab.
Azeri officials have been preventing Muslim women wearing headscarves from attending different public places.
Azerbaijan's constitution has entitled Muslim women to wear headscarves. Muslims constitute almost 98 percent of the population of Azerbaijan.
Muslim communities in Azerbaijan blame the growing secularism in the country on Tel Aviv and accuse Israel of being behind anti-Islamic programs.