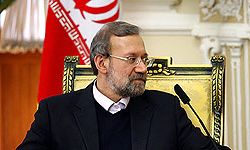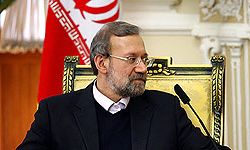 The Iranian Parliament's public relations department in a statement dismissed the Israeli media reports that Egyptian officials have disagreed with a visit by Speaker Ali Larijani to the Gaza Strip, reminding that Larijani has never asked for such a trip.
After some Israeli media claimed that Egyptian authorities have refused to allow Larijani to visit the Gaza Strip, the Iranian Parliament strongly dismissed the report as "unfounded" and "untrue".
"Tehran has filed no request with Egyptian officials for Larijani's visit to Gaza, and this has been only the members of the foreign relations committee of the parliament's National Security and Foreign Policy Commission who have raised such a request after the recent events and the Zionist's intensified crimes in that region," the Public Relations Department of the Islamic Consultative Assembly (Parliament) said in a statement on Saturday.
The Times of Israel claimed in a Saturday report that Egyptian authorities had refused the request of Larijani to enter the Gaza Strip.
The report said Larijani was visiting the region in late November and planned to stop in Gaza but his request to pass through the Rafah crossing that connects Egypt to Gaza was denied.