Iran
Iranian people never sacrifice their independence for economic welfare: MP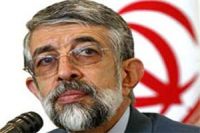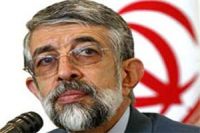 Iran's Parliament Member Gholam Ali Haddad Adel said on Sunday that the Iranian people never sacrifice their independence for economic welfare as prescribed by enemies.
According to IRNA, speaking to a group of university students and executive officials at Shahid Bahonar University, Kerman province, the former Parliament Speaker said the Iranian people will successfully overcome difficulties and turn all threats into opportunities to attain development.
Under economic sanctions, the Iranian people have managed to increase national production and job employments in order to turn the country into an exemplary Islamic model, he said.
When the enemies failed to attain their sinister goals through military campaign and sedition, they changed their course of action and targeted Iran's economy, Haddad Adel said.
They imposed various sets of economic sanctions, halted banking transactions, cancelled insurance and threw new barriers in the way of the country's transportation system, he added.
Ill-wishers try to toughen economic sanctions to paralyze people in order to depict the country's ruling system as an incapable religious system, he said.
Such sanctions can be used as an opportunity to conquer peaks of scientific and industrial development in the country, he said.