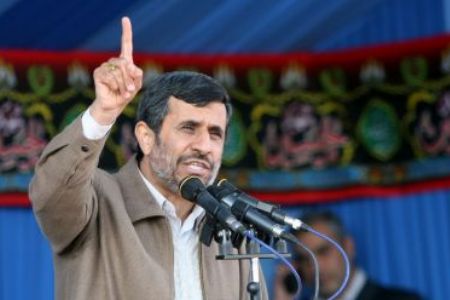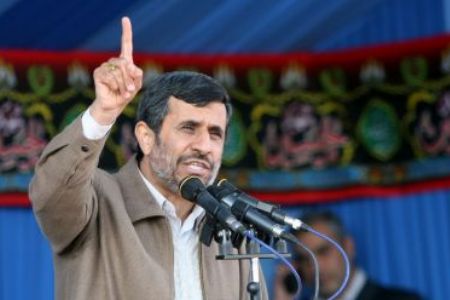 Iranian President Mahmoud Ahmadinejad has envisaged a new Middle East without the United States and Israel amid the duo's 'ploys to spark an Iranian-Arabian Shia-Sunni conflict.'
"A new Middle East will emerge without the presence of the United States and the Zionist regime (Israel) and their allies in the near future," said President Ahmadinejad in an address to thousands of people in the southeastern city of Zahedan in Sistan-Baluchestan province.
He denounced the US imperialism in the region and added, "Regional governments and nations should remain vigilant to overcome US plots and to not play in the US court."
The Iranian chief executive emphasized that Israel is nearing its end and pointed out, "Regional nations have awakened but the global arrogance intends to sow discord among countries in the region."
He said regional nations, particularly the Iranian nation, are disaffected by the "colonialist and arrogant" plans of the US and its allies.
"The Iranian people and regional nations are unhappy with the existence of the Zionist regime (Israel) and are against it. They will continue their fight until the defeat of the US and Zionist regime in the region," the Iranian president reiterated.
He said the bullying powers have been the main supporters of all dictators for the past 50 years, adding that they are currently seeking to sow dissension among regional people in an attempt to save Israel.
President Ahmadinejad warned against efforts by the bullying powers to disintegrate Jordan, saying that they are hatching the plot to claim that two governments will be formed.
He called on all regional countries to keep a watchful eye on such conspiracies and emphasized, "You should know that regional nations will never ever recognize the Zionist regime."