Iran
Iranian President Blasts Cameron's Remarks as Incorrect, Unacceptable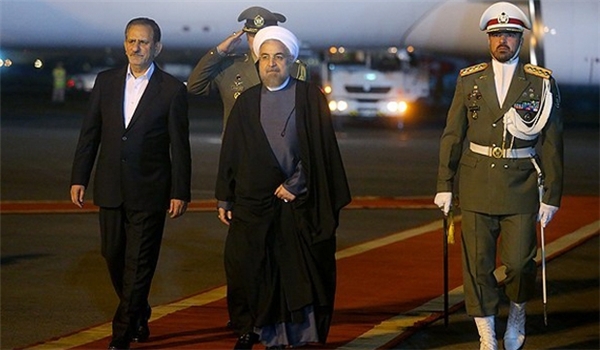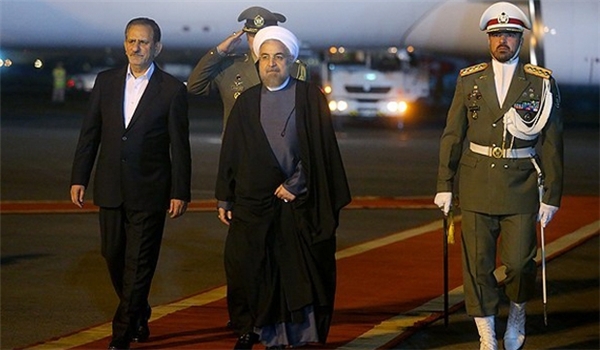 Iranian President Hassan Rouhani lashed out at British Prime Minister David Cameron for making "incorrect and unacceptable" remarks against Iran.
"The comments made by the prime minister (Cameron) in his address (at the UN General Assembly meeting against Iran) was incorrect and unacceptable and the foreign ministry gave a response to these remarks," Rouhani told reporters after returning home from a bi-nation tour which took him to New York for a UNGA meeting and later to the Russian port city of Astrakhan where he took part in a daylong summit of the Caspian Sea littoral states.
"There are two points in this regard; firstly, at present, we are living in the 21st century and anyone who wants to think like the 19th century will lose; secondly, we should consider the atmosphere of today since the Iranian people have created a new opportunity for the world and have voted for interaction with the world. This opportunity should be used well," he added.
His comments came after Cameron's speech at the 69th session of the UN General Assembly on Wednesday about the fight against the ISIL terrorist group in Iraq in which he raised allegations against Iran.
The Iranian foreign ministry spokeswoman on Thursday lambasted the British Prime Minister for his anti-Iran comments at the world body, and voiced surprise that London explicitly supports terrorist groups and raises allegations against others.
Marziyeh Afkham said that the recent statements by Cameron at his UN General Assembly speech indicated the continuation of London's self-centered outlooks.
"His words pointed to the continuation of the self-centered views of a government that has an unpleasant record of activities in the region and many regional problems caused by its wrong polices," Afkham said.
"It is regretful that London which has helped in creation of the ISIL (the Islamic State of Iraq and the Levant) is now making irrelevant judgments about a country which has always been a pioneer of the fight against the vicious phenomenon of terrorism," she said.