Iran
World News
Iranian president starts 3-nation tour of Southeast Asia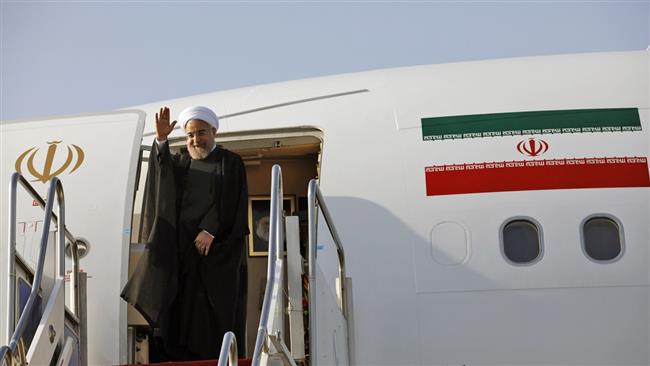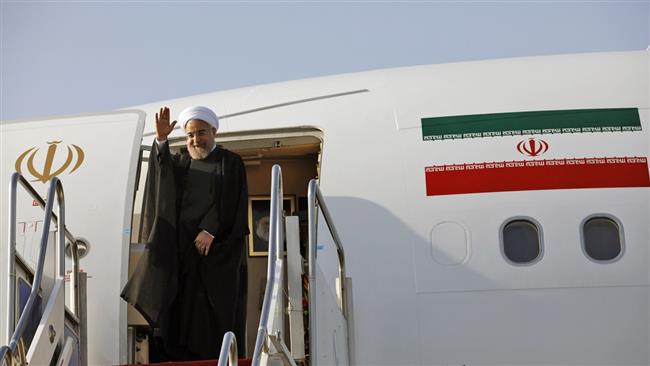 Iran's President Hassan Rouhani has started a three-nation tour of Southeast Asia, which will take him to Vietnam, Malaysia and finally Thailand.
The Iranian chief executive left Tehran on Wednesday morning for the Vietnamese capital of Hanoi on the first leg of his trip.
Before departure, Rouhani briefed reporters about his agenda of talks in the three countries.
He described Asia as a highly important continent for Iran, adding, "The 21st century belongs to Asia."
The ultimate goal of the trip is attending a summit of the inter-governmental organization of Asia Cooperation Dialogue (ACD), which gathers 34 Asian nations, in the Thai capital of Bangkok, Rouhani noted.
The Iranian president is scheduled to address the ACD summit.
"The organization's goals comprise increasing convergence and cooperation among Asian countries and improving Asia's role in international interactions," Rouhani said.
He hailed Vietnam as a country which has contributed to the economic development in the region, and one that enjoys good and close relations with Iran.
Rouhani noted that the visit to Vietnam is meant to enhance bilateral Tehran-Hanoi ties, especially in the area of exporting technical and engineering services from the Islamic Republic to the country.
The Iranian president further said Malaysia, his second destination, has had traditionally favorable relations with Iran, adding that his talks there are aimed at repairing the ties which have unfortunately suffered a decline in recent years.
The Bangkok stop, the last leg of the tour, will also feature bilateral meetings with Thai officials, Rouhani said.