Iran
Middle East
Iranian President Stresses Need for Full Implementation of Health Protocols for Reopening of Crowded Places
Iranian President Hassan Rouhani underscored that the health protocols should be fully implemented when crowded places, including the holy shrines, are reopened to prevent reemergence of coronavirus epidemic.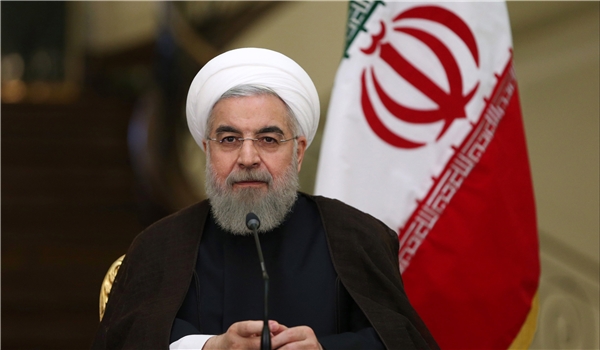 In a phone conversation with Health Minister Saeed Namaki on Sunday, Rouhani referred to the reopening of crowded places, holy places, and offices and businesses, saying that health protocols should be fully implemented.
He also stressed the relevant organizations' efforts to control coronavirus and inflation on separate phone calls with Namaki and the governor of Central Bank of Iran (CBI).
Tehran witnessed different scenes on Sunday morning as Eid al-Fitr prayers were held all over the capital with limited crowds gathered in mosques due to coronavirus epidemic.
After one month of fasting, people held Eid al-Fitr prayers and celebrated this auspicious day. The prayers were held while observing health instructions and social distancing by the faithful to prevent coronavirus spread.
Previous years, Eid al-Fitr prayers in Tehran were held in huge crowds at Imam Khomeini Grand Mosalla (Prayer Site) and Ayatollah Khamenei led the Eid prayers as usual.
But this year it was held in small crowds in mosques and outdoors which was allowed by the Health Ministry.
Due to coronavirus outbreak, all mosques in the city were closed; but on Sunday after nearly three months, people gathered to perform Eid al-Fitr prayers.