Iran
Technology
Iranian Researchers' Develop Thermometer to Identify COVID-19 Patients through Measuring Blood Oxygen Levels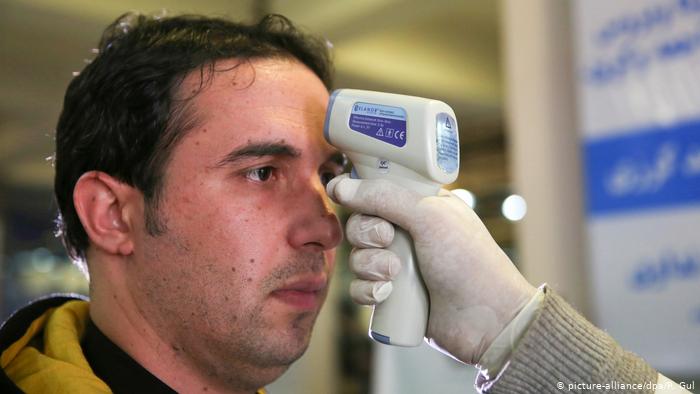 Iranian scientists at the Islamic Azad University's Semnan branch have produced a thermometer that could identify coronavirus-infected patients through blood oxygen measurement.
"The system measures body temperature and blood oxygen concurrently; its main feature comes with its fixed position which means that the user does not need to have any contact with the system," Head of the Energy Optimization and Sustainable Development Center of Islamic Azad University in Semnan Hadi Kargar Sharifabad said on Monday, addressing the unveiling ceremony of the system.
He added that the system is also able to show information about the suspected coronavirus patients in different formats.
Sharifabad said that the new thermometer system has the advantage of single-stage combined body temperature and blood oxygen measurement to diagnose coronavirus infection to reduce medical margin of error.
In a relevant development in March, a knowledge-based company in Iran had manufactured thermal imaging systems which diagnose high body temperature in people moving in public places of the cities to find suspected cases of coronavirus infection.
"A knowledge-based company has managed to make a thermometer-recording camera," Director of the Center for Development of Strategic Technologies in Iran's Presidential Department for Science and Technology Esmayeel Qaderifar told FNA.
He added that a number of the newly-developed cameras have been mounted in several points to monitor people's body temperature in subways, airports and hospitals.