Iran
Middle East
Science
Iranian Researchers Produce Smallest Telemedicine Device
Iranian scientists developed the smallest telemedicine device capable of measuring 15 parameters of human body's vital signs, including blood oxygen levels and blood pressure to help patients in remote areas, specially during the coronavirus outbreak.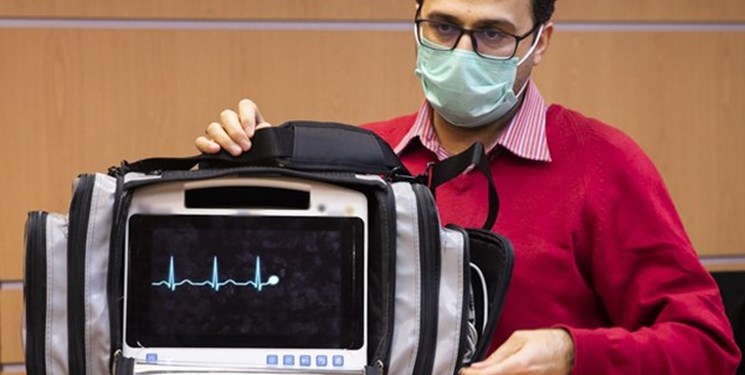 The telemedicine device, called A15, produced by the Iranian researchers has reached the industrial production phase after several years of research.
The device is capable of accurately measuring 15 parameters of vital signs and then send the patient information to the doctor at another location via SIM card, internet or any other available platform. Of the 15 vital signs that the device can measure, 7 signs include vital signs, including heart-related signals like blood oxygen levels and blood pressure, specially during the coronavirus outbreak, blood sugar and cholesterol. It also enables examinations of eyes, ears, throat and nose with the help of cameras used in the system.
An important feature of the device is that all information taken from the patient is sent to the physician instantly and online. Even the ECG performed by the Iran-made device can be immediately displayed with all the signals and details and examined by the telemedicine.
The A15 is the smallest telemedicine device in the world that is easy to transport.
Telemedicine refers to the practice of caring for patients remotely when the provider and patient are not physically present with each other.
Modern technology has enabled doctors to consult patients by using HIPAA compliant video-conferencing tools. Most robust and easy to use telemedicine software.