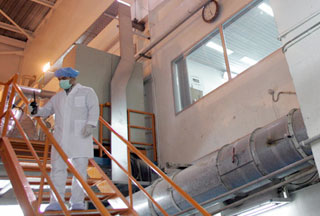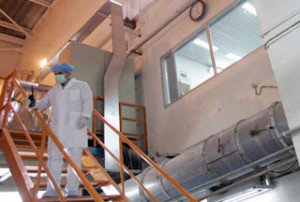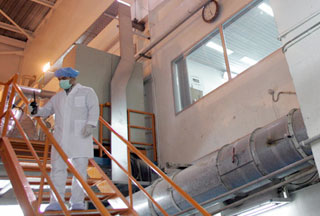 Russian and Iranian diplomats have discussed the current situation surrounding Tehran's nuclear program in Moscow.
Iran's Ambassador to Russia Seyyed Mahmoud-Reza Sajjadi discussed Tehran's nuclear program in a meeting with Russian Deputy Foreign Minister Sergei Ryabkov on Tuesday, Azerbaijan's The First News reported on its website.
The two officials discussed some aspects of the international agenda on the non-proliferation of nuclear weapons and also exchanged views on bilateral Tehran-Moscow political dialogue and practical cooperation.
Meanwhile, Russian Ambassador to Tehran Alexander Sadovnikov said Wednesday, "Fresh international sanctions against Iran are not related to the Bushehr atomic power plant which is being constructed by Russian experts."
"Bushehr atomic power plant is completely peaceful," Sadovnikov went on to add. "There's a complete control over the plant."
"This is our most important stage of cooperation with Iran regarding the atomic energy," he concluded.
This is while Iranian Foreign Ministry Spokesman Ramin Mehmanparast has dismissed as "illogical" any fresh sanctions against Tehran over its nuclear work.
"Sanctions and resolutions have not had and will not have any impact on our work," Mehmanparast said at his weekly press conference on Tuesday. "Any action aimed to pile up pressure on Iran over its nuclear work especially outside the domain of the [International Atomic Energy] Agency (IAEA) is political, illogical and illegal."
The US, which accuses Iran of seeking nuclear weapons, has been lobbying for more UN Security Council (UNSC) sanctions against Tehran.
US-led calls have, however, received a chilly reception mainly from China, one of the five veto-wielding members of the UNSC, which insists that diplomacy can still be applied to resolve the Iranian nuclear issue.
Iran says any punitive measures against the country are legally baseless as Tehran's peaceful nuclear energy program is being fully monitored by the UN nuclear watchdog, the IAEA.