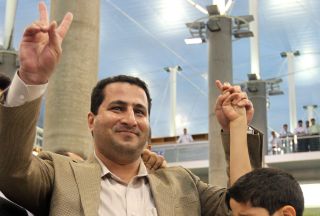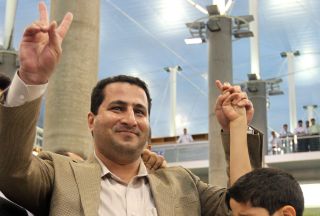 Iranian academic Shahram Amiri, who was abducted by US and Saudi agents last year, says the United States aims to put the Iranian government under pressure.
"The US administration has connected my abduction to Iran's nuclear case to pursue certain goals and exert pressure on the Iranian government," Amiri told reporters upon his arrival in the Iranian capital, Tehran, on Thursday.
"While I was being interrogated by US intelligence agents, they urged me to announce that I carried a laptop containing important information and applied for asylum," he said.
He further added that he had resisted pressure by the US government and Western media.
The Iranian scholar said the US agents had threatened to "transfer me to prisons of the Zionist regime if I refused to cooperate with them."
Amiri added that some Israeli agents were also present in his interrogation sessions.
Amiri went on to explain anew that he had been abducted in the Saudi holy city of Medina 14 months ago and was later taken to the US by a military plane.
The Iranian national said he was subjected to the heaviest mental tortures during the two months of his abduction, adding that, "The main goal of the US was a political game against me."
Amiri, who was a university lecturer, was kidnapped in the holy Saudi city of Medina on June 3, 2009 in a joint operation by terror and kidnap teams from the US Central Intelligence Agency and Saudi Arabia's Istikhbarat.
The Iranian scientist, who took refuge in Iran's interest section at the Pakistani Embassy in Washington on Tuesday, left the United States for the Iranian capital, Tehran, on Wednesday.
In his exclusive interview with Press TV, Amiri said he was snatched by a group of unknown people and was made unconscious. He later found himself on an American plane bound for the United States.
The Iranian academic said he has been under "psychological pressure" and was offered $10 million to appear on CNN and announce that he had willingly defected to the US.