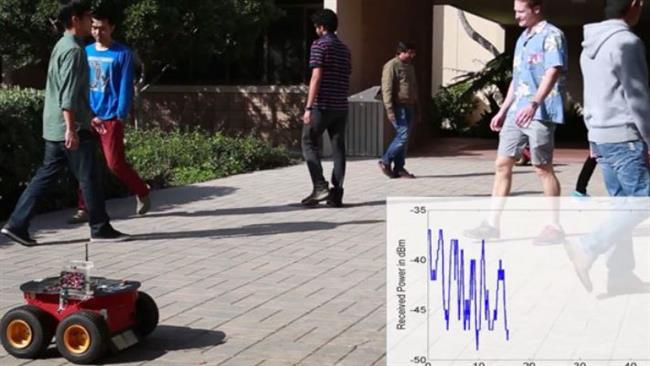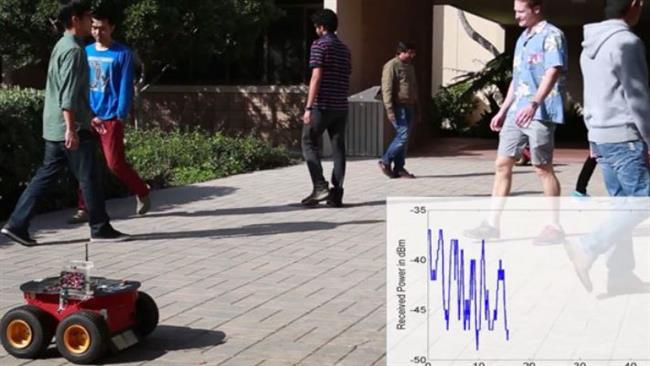 An Iranian scientist has discovered that WiFi signals can be used to count people in any given space, even if they are not carrying a wireless device.
The research was carried out by a team of scientists led by Professor Yasamin Mostofi, a Sharif University of Technology graduate, in a lab in Santa Barbara, California, ISNA reported on Wednesday.
"Our approach can estimate the number of people walking in an area, based on only the received power measurements of a WiFi link," said Mostofi in a statement.
The discovery has diverse applications from search-and-rescue to energy efficiency, she noted, stressing that her method does not require people to carry WiFi-enabled devices for them to be tallied.
Her approach uses WiFi signals and a mathematical algorithm to determine human density to count the people in a room.
"This is about counting walking people, which is very challenging," said Mostofi. "Counting this many people in such a small area with only WiFi power measurements of one link is a hard problem, and the main motivation for this work."
They carried out a simple experiment by placing two WiFi cards opposite each other in a 7 by 10 meter area.
A person's presence is registered as he or she crosses the signal line, which breaks the direct link between the two WiFi transmissions.
People are also counted when their bodies scatter the signals – resulting in a phenomenon dubbed multi-path fading – even when they are not in the direct signal line.
"By developing a probabilistic mathematical framework based on these two key phenomena, the researchers then proposed a way of estimating the number of people walking in the space," the statement read.