Iran
Iranian Speaker: Complicated Situation in Iraq, Syria Needs Political-Military Solution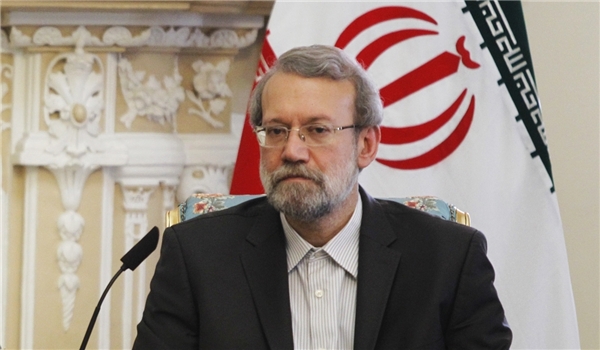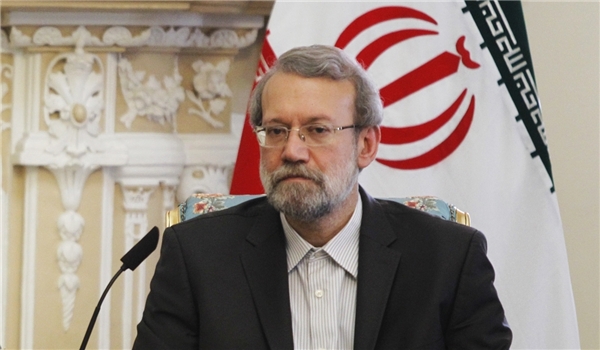 Iranian Parliament Speaker Ali Larijani underlined that the complicated and dangerous conditions in Iraq and Syria created by the terrorist groups and their sponsors should be soothed by proper political and military means.
"The conditions in Syria and Iraq are highly complicated and such conditions need politico-military solutions," Larijani told reporters in the Central city of Isfahan on Saturday.
Asked to comment on the US-led anti-ISIL coalition's bombing of Iraq and Syria, he said, "No coalition can decide for itself and create a no-fly zone over a regional state as it would stir international chaos and is not so simple in practice," he added.
The Iranian speaker said one would be very "simple-minded to think that such fledgling and inexperienced ideas could be put into action".
Larijani referred to the situation in the crisis-hit city of Kobani in the Northern part of Syria, and said, "The issue of Kobani is highly important and the siege on the Kurdish people in Kobani has resulted in numerous humanitarian losses."
"Now Everyone should render help in order that the regional states show responsible behavior; we will also spare no effort to rescue the people in Kobani," he added.
On Wednesday, Iranian Foreign Ministry Spokeswoman Marziyeh Afkham said Tehran is ready to help the Syrian government in pushing back ISIL's wild attack on Kobani.
"Kobani is part of Syria's sovereignty and territorial integrity and if the Syrian government makes a demand, we will be ready to provide any assistance it wants," Afkham said.
A monitoring group said today that Kurdish fighters thwarted a bid by the ISIL to advance into the center of the battleground Syrian town of Kobani early on Saturday.
The attack came after the ISIL militants overran Kurdish headquarters in the border town on Friday, sparking fears they would cut off the last escape route to neighboring Turkey for hundreds of mainly elderly civilians still in the town center.
The ISIL assault sparked 90 minutes of heavy fighting with the town's Kurdish defenders before the ISIL fighters fell back, the Syrian Observatory for Human Rights said.
US-led coalition warplanes also carried out two air strikes on ISIL targets South and East of the town early Saturday, according to the Britain-based monitoring group.
UN envoy for Syria Staffan de Mistura warned Friday that 12,000 or so civilians still in or near Kobani, including 700 mainly elderly people in the town center, "will most likely be massacred" by the ISIL if the town falls.
Kobani was "literally surrounded" except for one narrow entry and exit point to the Turkish border, de Mistura said.