Iran
Islam
Middle East
Iranian Speaker Congratulates Islamic States on Birth Anniversary of Prophet Mohammad (PBUH)
Iranian Parliament Speaker Mohammad Baqer Qalibaf felicitated his Muslim counterparts and Islamic nations on the occasion of the birth anniversary of Holy Prophet Mohammad (PBUH).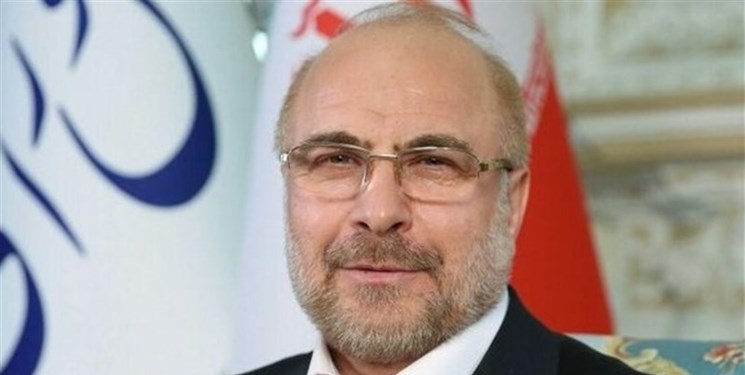 "I am pleased to express my most sincere congratulations to you on the anniversary of the birth of the blessed Prophet of Islam, Hazrat Mohammad al-Mustafa (PBUH)," Qalibaf said in his messages on Sunday.
"It is hoped that according to Islamic teachings and in accordance with the Holy Quran as well as the Prophetic tradition (PBUH) we will see strengthening of empathy and brotherhood among the great Islamic Ummah and the strengthening of brotherly relations between Muslim countries," he said.
"I seize the opportunity to ask God Almighty for the increasing health and success of your Excellency and the members of parliament, the progress and prosperity of the government and the nation of your country," Qalibaf added.
Iranian President Seyed Ebrahim Rayeesi also in Separate messages on Saturday congratulated the birthday anniversary of the holy Prophet Mohammed (PBUH) to the leaders in Islamic states.
Rayeesi congratulated the birthday anniversary of Holy Prophet Mohammad (PBUH) and Unity Week to the leaders and people of Islamic countries.
He expressed the hope that "during these auspicious and blessing days, more serious steps would be taken to establish solid and strong relations to promote pure Islam and disseminate salient characteristics of Holy Prophet of Islam Hazrat Mohammad relying upon Islamic commonalities and by following good deeds of the Holy Prophet (PBUH)".
Birth anniversary of Prophet Mohammad (PBUH), the event which is also called Eid Milad-un-Nabi, is celebrated in Islamic Republic of Iran and Islamic countries each year.
Prophet Mohammad (PBUH) was born c. 570. His exact birthday is believed by Sunni scholars to be on the 12th of Rabi' al-Awwal and by the Shiite scholars to be on the 17th of the same Lunar month.
The day of Great Prophet Mohammad (PBUH)'s birthday is a public holiday in Iran.