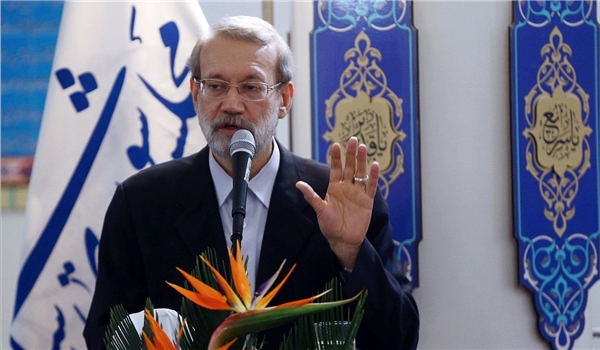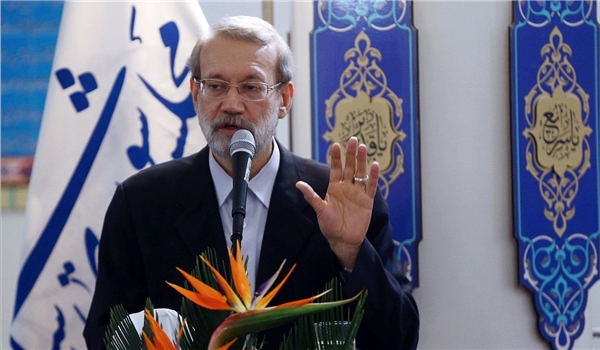 Iranian Parliament Speaker Ali Larijani warned the European states that the time demanded by them to persuade Tehran to remain committed to the 2015 nuclear deal after the US withdrawal is ending.
"The US and Israel have hatched plots against Iran and they annulled an agreement that they themselves had demanded. The European leaders demanded Iran not to give a rapid response to this move and they urged Iran to wait for a while. Now this time is passing," Larijani said, addressing a gathering in the Southern province of Fars on Tuesday evening.
He also cautioned about Washington's plan to zero Iran's oil export, and expressed pleasure that oil plays a 30-percent role in the country's budget.
Larijani reminded Supreme Leader of the Islamic Revolution Ayatollah Seyed Ali Khamenei's emphasis on the necessity for the reduction of the country's dependence on oil revenues.
In relevant remarks on Tuesday, Iranian First Vice-President Eshaq Jahangiri expressed confidence that the US will not be able to attain its goals against Iran through pressures and sanctions, adding that Tehran will never accept talks with Washington under such conditions.
"The US withdrew from the (2015) nuclear deal showing maximum illegality and disrespect for the international rules and attempted to implement its cruel and illegal demands and pressure the Iranian nation to make us accept their demands," Jahangiri said, addressing a ceremony in Tehran.
He voiced confidence that Iran will be able to live through the hard situation created by the sanctions and pressures with the help of capable government managers and people and "will show the US that it cannot attain its goals via this path and the only way before them vis a vis our nation is politeness, respect and logic".
"It is illogical for them to impose sanctions against us first and then say that we should negotiate. We do not accept such conditions," Jahangiri said.