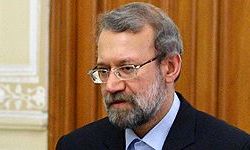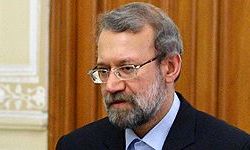 Iranian Parliament Speaker Ali Larijani in a meeting with Speaker of Punjab Assembly of Pakistan Rana Muhammad Iqbal Khan stressed the necessity for the further expansion of all-out relations between Tehran and Islamabad.
During the short meeting at Lahore airport on Wednesday, Larijani described the relations between Iran and Pakistan as close and friendly, and underscored reinvigoration of their all-out ties.
Iqbal Khan, for his part, viewed Iran as a regional power, and said the bonds between Iran and Pakistan cannot be broken and no world power can darken their relations.
Iran and Pakistan have always had very close and intimate relations throughout the history.
The two countries exchange delegations on a regular basis and their leaders are resolved to further accelerate expansion of ties and cooperation between the two neighboring nations.
Earlier this month, Supreme Leader's Advisor for International Affairs Ali Akbar Velayati underlined that Iran and Pakistan are willing and resolved to further develop and consolidate their bilateral relations regardless of the enemies' opposition.